Category —
Product Review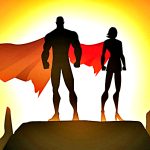 photo from Sole
Hey friends, there is still time to enter my Totally Awesome Beauty Giveaway. All the fun (and rules) can be found here. The contest ends Friday, so head over and enter before IT'S ALL OVER!

The dilemma: You're forced to use custom orthotics or else risk ruining your body mechanics by walking around on flat feet—yet you'd rather not wear closed shoes in 100-degree heat. Do you:
A. Suck it up and throw on a pair of socks and sneakers.

B. Forget the orthotics and slip on flip flops.

C. Duct tape your orthotics to the bottom of your sandals?
I vote for none of the above. Not that there's technically anything wrong with duct-taped sandals, but it's just not my thing.
Here's a brief lesson for anyone who's never had to wear orthotics (lucky you). They're shoe inserts that help make up for a too-high arch or flat feet. Because you slip them in your shoes, you're required to wear a pair that at least have a back and sides. So sandals are out.
For the first two years I wore orthotics I stuck to sneakers, even in summer. Which means that not only was I wearing socks and closed-toe shoes but I also could not wear skirts. (I think the skirt-sneaker look only works with fanny packs and Disney World T-shirts. Unless, of course, you have those cute sneakers which, incidentally, DO NOT FIT CUSTOM ORTHOTICS. Not that I'm bitter.)
Anyhow, then I discovered Sole flip flops
, which have arch support and are designed by podiatrists. They're not the cutest shoes, trust me, but they work well enough. And did I mention they don't require socks? In summer. No socks. Amazing.
I'm writing about this because I was shopping for my second pair and I thought, Hm, maybe some of my flat-footed readers would be interested in these. And then I thought, Hm, maybe even people who have normal feet would want a pair because they're really comfortable and so much better for your feet than regular flat flip-flops. (Well, as good for your feet as flip flops can be.)
But don't think Sole is paying me to say this. Or giving me anything for free. They're not. Sigh.
Anyhow: Bad feet + Sole flip flops = Happiness.
Anyone ever use Sole? If not, do you wear flip flops or do you heed every single podiatrists' warning and stay far, far away from those dangerous shoes? (Me neither.)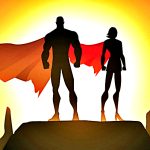 While we're on the subject of cleaning, may I direct your attention to the bestest (don't doubt that word) green cleaning product of life? Shaklee's Basic H2 Organic Super Cleaning Concentrate. I discovered this over a year ago when I was sick of spending boatloads of money on chemical-free cleaners* that I went through faster than chocolate chips. (For real.)
I bought the concentrate and three bottles—one for general cleaning, one for windows, and one for tough grease. Varying amounts of the concentrated liquid gets mixed with water in each bottle, 1 1/2 for the degreaser, 1/4 teaspoon for general cleaning, and only two drops for window cleaning.
I'll tell you what:
It works.
It lasts. Forever.
As in I still have more than half the bottle of the concentrate left after more than a year. And I clean a lot.
Sorry, I don't sell Shaklee**, though I'd like to meet someone who does. I just bought mine from the Web site. You should, too.
Do it now. I'll wait. Go ahead.
Welcome back. You'll be glad you got them. And now you can save your money for fun things, like new jeans. Or shoes. Or both.
Have you ever tried Shaklee cleaning products? Do you use green cleaners?
*I'm not all-green when it comes to cleaning. I still clean my counters with antibacterial spray after I've cut up raw chicken. It's the germaphobe in me.
**And no, nosy FCC, I didn't get this for free. I used my hard-earned cash on this sucker.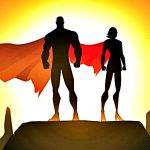 First of all, welcome back to the workweek. I'm sure that you're just as anxious to get back to work after the weekend as I am. Which is to say: Not. At. All. This weekend The Man and I visited our new niece, Samantha Lee, who is teensy and all sorts of cute. And, no, I didn't break her, like I thought I would. But newborns really seem so fragile, don't they?
Onward!
I've always been a loser. Not that kind of loser (though you could argue for that). I've always lost contests and drawing and really cool raffles where you get a free gift certificate to Denny's. But then a week ago I became a winner.
Allow me to gloat for a minute.
I won a box full of awesome Amazing Grass products from Eat Move Love's contest, and receive my winnings the other day. I haven't tried them all, though I did consider taste testing each at once. I thought better of it when I realize I needed to make my stash last. Anyhow, I did try the chocolate protein bar, which was, as advertised, amazing.
I ripped open the chocolate protein bar and broke it in half. See how nice I am? I shared my winnings with The Man even though they were mine! All mine! My precious… Ahem. Anyhow…
Here's how it all went down. In pretty pictures. [Read more →]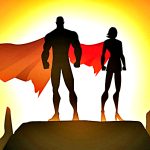 photo by scarleth white
Ah, Monday. You seem to sneak up on me like a creepy stalker. Sometimes I wish you'd go away.
But not today. That's because this Monday is my sister's birthday. So, Happy Birthday Jill! We won't be getting together for her special day because she's about 450 miles from where I live. But I'll suck it up and eat a birthday dessert in her honor. (Selfless, I am.)
If she did live around here, I would have bought her a ticket to Shutter Island this weekend. The Man and I went on Saturday, and I'm still thinking about the movie. It was packed at 3 in the afternoon, and I was petrified I wouldn't get to straighten my legs to prevent my knees from killing during the entire movie. (If any of you ever see me at the movies, I'm the rude girl with her legs resting on the seat in front of me. Talk about me behind my back but don't sit in front of me. Let's just say an hour with bent knees is pretty much torture.) Lucky for me, no one sat there. Whew, crisis averted.
I won't go into too much detail here since you really need to see the flick for yourself. I will say Leonardo DiCaprio delivers a killer performance as always. I'll also mention that I love Martin Scorsese's work and this film is no exception. And I'll let you know that there's a twist to the story that makes you want to watch the movie all over again once the credits roll. That's all you're getting. Now go. Go see it.
In honor of my little sis's birthday, I wanted to give you a few good gift ideas. And, no, none of these are what I got her. (It's a surprise, folks!)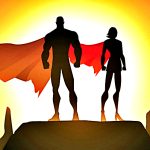 photo from bosu
Before my last round of physical therapy, I had never used a Bosu ball. I had seen them littering the gym's weight room from time to time, but I assumed they were glorified steps. And I'm not a step aerobics kinda girl.
Halfway through my PT tour, my therapist brought out the Bosu and forced me to do all sorts of crazy things on it. I say crazy because any exercise that involves coordination is crazy to me. (Yep, I'm a clutz.) But improving my balance is one of the keys to my rehab, so I complied.
And wouldn't ya know it was quite challenging. Instead of doing one-legged squats on a step, I did them on the Bosu and engaged all of my leg's muscles—plus my core. I learned that exercises on the Bosu better emulate how our muscles are used in real life. Oh, and I also learned that doing anything on the Bosu is about 10 times harder.
When I joined my gym last summer I was excited to see they stockpiled Bosu balls. Maybe they are for a Bosu revolution. Maybe people at my gym are really unbalanced. I don't know. Either way, I've been using it regularly, and I can see my balance improving. Sure, I still stub my toes constantly and walk into walls, yelling, "Who put that there!?" Baby steps.
Well, now that the whole New Year's Resolution club has taken over my gym, I've been missing out on my Bosu activities. And then The Man did something crazy.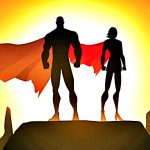 photo by darin barry
Tarzan does push-ups, too.
Of course by now you're wondering how my Project Push-up is going. Do I have massive guns? Do I look like Madonna or Jillian Michaels?
Um, no. But I have realized I can do more than one regular push-up per night. And that, my friends, is success.
In the process of finding my inner Navy Seal, I came across a great iPhone app that plans a day's program based on your lack of skill. It's called Hundred Pushups, which to me is maybe a little too optimistic, but whatever. You start by dropping and doing as many push-ups you can in a row. In case you want to laugh were wondering: 3.
Moving on… You then click for Today's program, which then asks you to do your first set. That's three. Rest for a minute. Drop for four. Minute break. Do two. Break. Three. Break. Four.
While I think a minute break is a little long between sets (especially with the piddly amount of work I'm doing), I do like the way the reps are broken up into manageable chunks. Because instead of quitting at three I did 16.
As I continue with the plan, I'll keep you updated on how I do. The Man has even downloaded the app and is following his own program.
Though I wouldn't say I enjoy the push-ups, I can say it's more fun when I'm following my electronic guide. It's also more exciting considering I'd like to write a post about the day I break 20. Or 10.
Is there any exercise you dread doing? How do you get around to doing it—or do you avoid overall?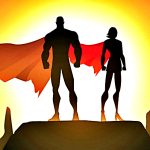 photo by eddie bauer
I have cold feet. All the time. No, really. Little-known fact about me: I have Raynaud's disease, a condition that makes my fingers and toes get all cold and numb in response to temperature or stress.
The small arteries that bring blood to the skin narrow and limit circulation. So, yeah, my fingers and toes turn purple then white when the temps drop below something like 70. And then the fun starts: Once they start to warm up, the blood rushes to my digits and they burn like I've been holding them under hot water for 10 minutes.
As you can probably imagine, it's my mission to keep my extremities—especially my feet—warm in all climes, but especially during the brutal winter. Last week, when I was shopping in a real mall for the first time in ages, I found the perfect socks at Eddie Bauer.
And when I say perfect, I mean they're made for mountain climbing. Don't judge. My new most favorite thing is super comfortable (read: no itchy wool), has weaving at the arch for extra support, wicks moisture, and keeps odor at bay. Oh, and did I mention that they're super warm? Well they are. Which means I haven't had to hold my toes under scalding water this week.
Oh, and here's a disclaimer for you: Eddie Bauer didn't send these sock to me for free. They didn't pay me for this post. But, Eddie, if you're out there, feel free to send me some. Feel free to pay me. Just sayin'.
You don't have to have a feet-freezing disorder to need a comfy, warm pair of socks. It's winter people. So if you need to do some toe warming, check 'em out.
Do you have any favorite winter weather wear?