Verbally expressing condolence to someone grieving can be difficult. Sending flowers is a timeless tradition that shows the person our thoughts are with them. If you are grieving or trying to comfort a grieving friend, the type of flower arrangement you send them is important. That is why you need to understand floral arrangements and the flowers in them. Knowing about funeral floral arrangements help you choose the one that most expresses your relationship with the person or how you wish to remember your deceased loved one. This post explains five common flower arrangements if someone has died.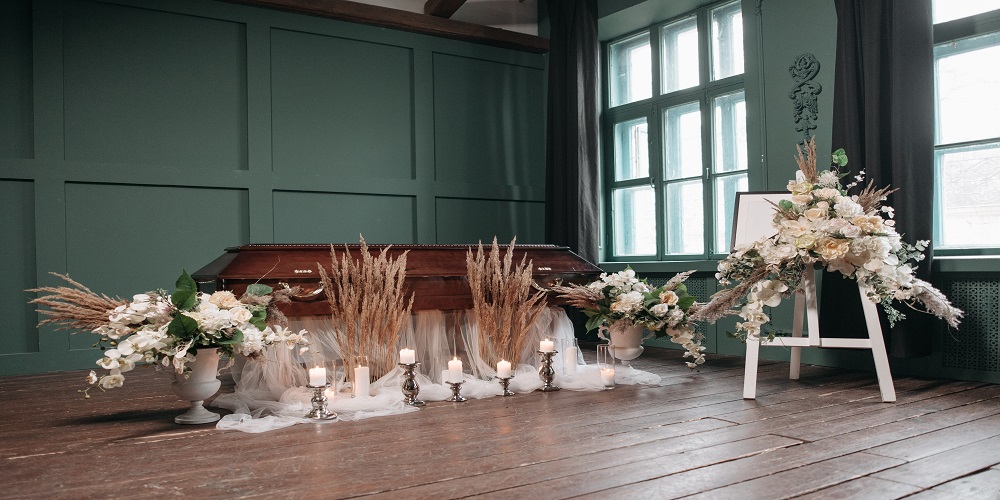 Wreaths
Another name for this is garland. They are usually arranged in the shape of a circle. It symbolizes "the eternal cycle of life." They usually combine leaves and flowers to form a shape. Some use ribbons with flower clusters. The florist can combine different types of funeral flowers, such as lilies, chrysanthemums, roses, carnations, etc.
Flower sprays
Flower sprays usually come with a flat back, allowing you to display them in different ways. They come in different types, and the standing spray is a commonly used one. However, the standing spray is strictly appropriate only for formal funeral services. It is not ideal for sending them to offices or homes expressing condolence. The casket sprays, as the name implies, are used on caskets.
Funeral basket
Funeral flowers can be arranged in baskets too. These baskets can be made from plastic, metal, or wickers. Some have handles, while others don't. A funeral basket can be sent to offer condolence. They also come in various sizes.
Table arrangements
Table arrangements types are the types of funeral flowers arranged in a vase. The florist designs and places the flowers inside a container. The containers are usually made from ceramic, plastic, paper mache, glass, etc. You can send these types to offer condolences as well. They come in various sizes and can have different funeral flowers in them.
Live plants in pots
Live plants are a great way to express sympathy if someone has died. The best types are ones in bloom and flowering. Flowers like chrysanthemums and peace lilies are appropriate in this case. The bereaved can take them home and have them for longer periods.
Types of funeral flowers
Flowers have meanings and symbolism behind them. That is why some are appropriate only for certain occasions. Knowing their symbolisms and meanings guides you in sending or using the most suitable one when someone has died. Below, we list the five most popular funeral flowers and what they symbolize:
1. Chrysanthemums: respect, grief.
2. Rose: love, respect.
3. Lilies: sympathy, peace, purity.
4. Carnation: remembrance, eternal grief, sympathy.
5. Orchid: everlasting love
When choosing a flower arrangement, the occasion determines the most appropriate one. Many florists will recommend the best arrangements depending on whether you have lost a loved one or trying to comfort a friend. We have explained the common types above and the types of flowers you will find in them.