A background check is essential if you are moving to a new dentist clinic. A quick review enables you to know if the dentist is reliable. It saves you the resources you would use to correct an issue made by unqualified dentists. Here is what you should look for when conducting a background check;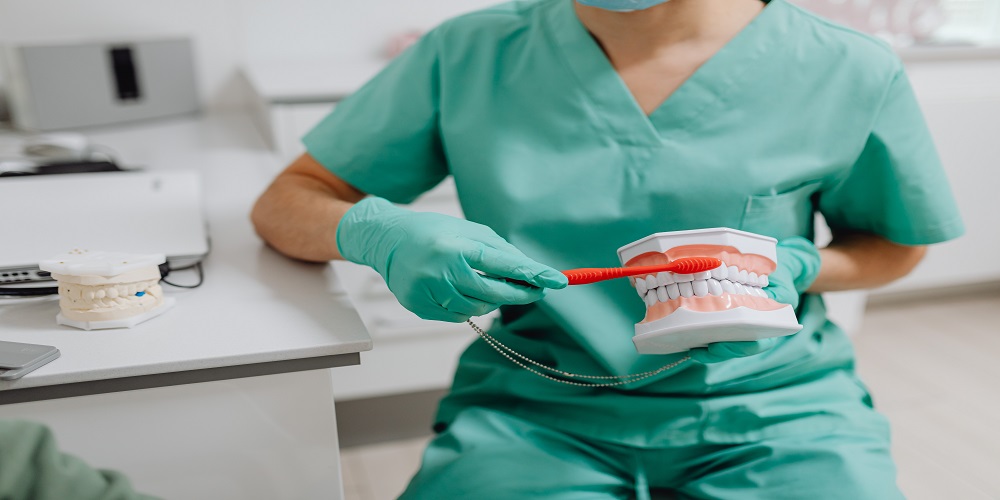 Dentist license
The license is the first place to start when you conduct a background check. A dentist, family dental clinic, or dental hospital needs a dental license to operate in any region. The national dental examining board of Canada licenses and regulates dentists. 
Dentists need registration from an association of dentists of a region or state. Check on the dental association that regulates dentists within your area. The website of dentists associations consists of the details of different dentists licensed in that region.
There is a section on the websites where you can search for dentists that work within your region. If you know the dentist's name, search and see if it appears, together with the location and other details. It will help you know if the dentist has a license to operate in your region.
Social media check
In this technological age, it is possible to check on a person's social life. You can know an individual's personal or professional life from their social media. A social media background check will help you discover more about a person. It can help find some critical information about their work life.
To conduct a quick search, you will need the names of the dentist, family dental clinic, or hospital where they work. You can look at many social media platforms and learn more about the dentist. Some people also place their employment history on social media. 
Check on the previous places the dentist has worked. Many companies now list the employees that work with them. If the hospital or clinic has a social media page, you can check if they have a list of their employees.
Most clinics and hospitals also have a website. Do a short search on the name of the clinic or dental hospital. They have contacts and terms of the dentists that work with them.
Criminal background check
It is possible to check for the criminal background of a person. You might need consent from them to do a background check. To check their criminal background, start at the Canadian Police Information center.
You can also check it through the local police, like the Royal Canadian Mounted Police (RCMP). However, some police checks need a small fee for a background search. Fill in the dentist's name and date of birth for the criminal background check. By doing a criminal background check, you can see if they have a criminal record.
Final words
Background checks are essential if you want to know more about your dentist. Ensure also to check the reviews of the doctor from other patients. You can also ask friends and relatives who have had an appointment with the doctor. If you want a reliable dental service, use the tips above to perform a background check.