Physiotherapy is a health profession that uses different forms of physical assessments and treatments to assist patients in recovering from injuries or medical conditions.
The goal is to restore the body's normal function without always relying on medication by utilizing massage, movement-based exercises, manual therapy and physical agents such as heat and cold therapies.
If you have ever found yourself needing physiotherapy treatment for an injury or other medical condition, then this post will help give you insight into some of the many types of treatment options available.
So that you can make an informed decision when deciding which one would be most beneficial for your particular condition. Continue reading to learn more!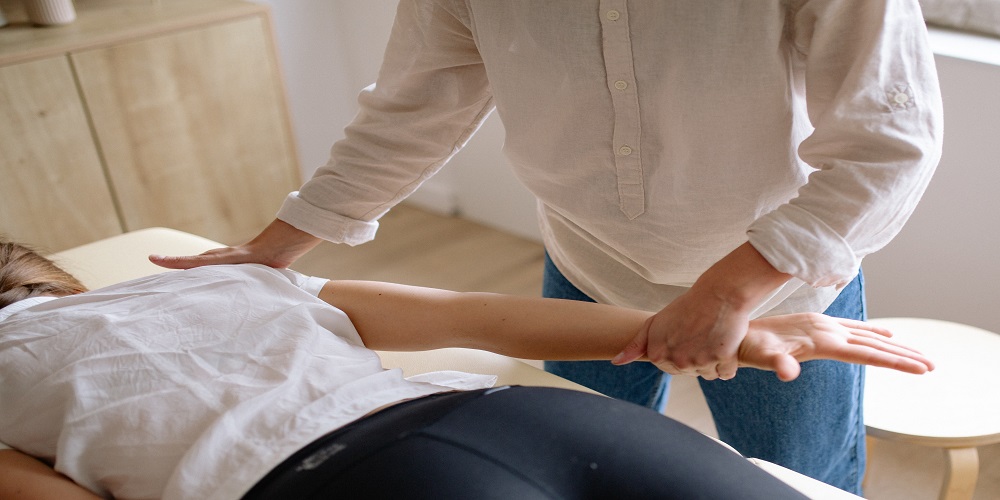 Exercise-Based Therapy
Exercise-based therapy is one of the cornerstones of physiotherapy treatments. It involves prescribed exercises tailored to each individual's needs to strengthen muscles and improve joint mobility.
Exercise-based therapy also helps with pain management through stretching, strengthening and improving overall posture.
Some popular modalities include Pilates, yoga, and traditional exercises using weights or resistance bands.
Manual Therapy
Manual therapy emphasizes hands-on techniques to increase mobility in restricted joints or soft tissues.
Some techniques involve massage (no oil), mobilization, manipulation and specific stretching techniques that can help restore normal functioning in joints and muscles by increasing their range of motion.
This therapy is best suited for treating musculoskeletal problems such as back pain, neck pains or shoulder problems.
Electrotherapy
Electrotherapy includes therapeutic electrical stimulation delivered directly onto a person's body to treat chronic muscle and joint pain, inflammation, swelling and spasticity caused by neurological disorders like stroke or multiple sclerosis.
It introduces small electrical impulses that block nerve signals that cause discomfort in the area where it has been applied.
Biofeedback
Biofeedback is a type of therapy that uses machines to measure physiological data such as heart rate, skin temperature, sweat secretion etc. Then it feeds that information back to the patient so they can gain control over their autonomic nervous system functions such as breathing rate or muscle tension.
This kind of treatment is usually used to treat headaches triggered by stress or anxiety as it helps patients become more aware of their bodies' responses allowing them better manage their mental health condition through relaxation techniques like meditation or deep breathing exercises.
Conclusion
Physiotherapy is an important healing tool for managing musculoskeletal conditions related to injury or illness.
As we have seen, there are many different types available depending on what you are looking for, from exercise-based therapies aimed at building strength and flexibility to manual therapies that emphasize manual manipulation electrotherapy.
It uses electrical pulses for relief biofeedback that allows better control over one's body's physiology. All these options work together to provide effective relief from physical ailments both acute and chronic.
With the help of professional guidance from a qualified physiotherapist you can choose the right kind of treatment best suited for your specific needs, so do not hesitate to make an appointment if you find yourself struggling with any physical ailments.
To know more details about different types of physiotherapy treatments then book an appointment now.