The roof is one of the most important parts of a building. The house would be uncomfortable to live in if the roof is damaged. That is why it is essential to recognize the early signs of a damaged roof so that you can fix it on time. This blog posts share various signs that can help you determine the state of the roof. Through these signs, you can tell if the roof needs replacement or repairs. Not acting on these signs may lead to greater damage and higher expenses later.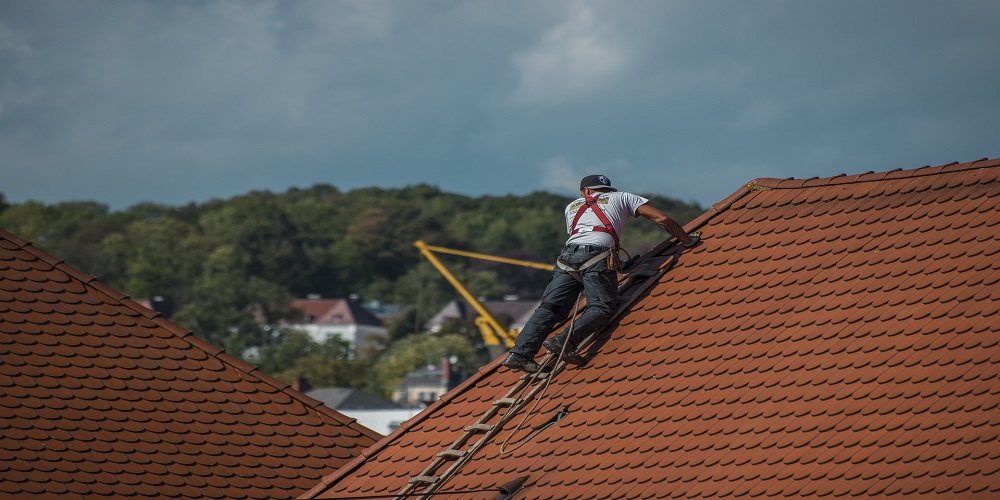 1. Leaking
A roof leak is one of the surest signs that your roof needs repairs. This may not be obvious in other parts of the house. So check the attic for signs of leakage resulting from melting snow or rain. Severe leakages will usually be the most obvious in the attic. Check other rooms as well. If you notice the leaking before checking, a roofing company can help you thoroughly assess the extent of the damage. They will advise you on the best course of action, whether fixing the roof or replacing it entirely. Repairs might be enough if only a small part of the roof shows leakage.
2. Sunlight in the attic
If you notice the presence of light from outside in your attic during the day, this is a sign of a hole in the roof. Water from melting snow or rain can get in through such holes. Depending on the size, you might need to repair or replace the roof. It is better to properly assess the damage before deciding.
3. The roof looks old
If the roof is old and has started showing aging signs, it is time to assess it for repairs or replacement. Some roofs are durable and can last a long time. But once it starts looking old, it is advisable to check that the roof is not damaged. Look for leaks. Check the attic for light streaming inside during the day. You can also have a roofing company do a thorough check. Any minor damage can be easily fixed, and these experts can offer professional advice on the next steps.
4. Higher heating bill
If you notice that you spend more on heating than before, the problem could be a weak or damaged roof. Air comes in easily if a roof has poor insulation. In seasons like autumn and winter, your heating bill will greatly increase as a result. Hence, the first thing to do if you have noticed higher heating bills is to check your roof. The problem could be a minor one and easily fixable. But for major issues, replacing the roof would be necessary.
When to replace your roof
Every roof reaches a point where replacement becomes necessary. Roofs weaken as they get older, making them less efficient. The most obvious sign that you should replace a roof is if it has needed too many repairs lately. This may occur if its original 20-year warranty period is nearing expiry or has passed. Even if you forget the roof's age, constant repairs indicate that you need a new roof. It will save you more costs and stress.
Additionally, if the damage to the roof is huge or you notice severe leakages, replacement might be the best. The reason is some repairs can cost too much, not just money but also stress. It is better to replace the whole thing in cases of extensive damage.