When it comes to firearms, many different laws and regulations exist that govern their use, possession, and sale. As such, firearm charges can be serious legal matters. In this blog post, we're going to explore what you need to know about firearm charges.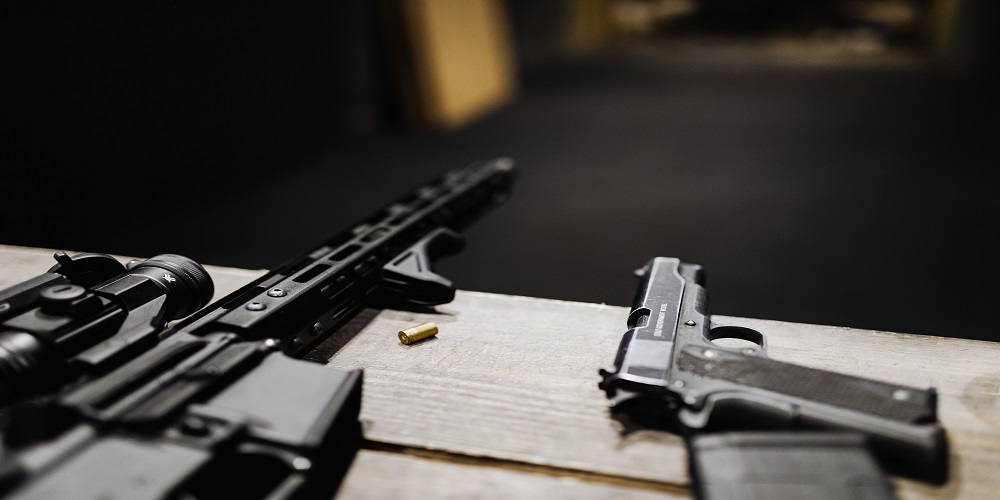 Types of Firearm Charges
Firearm charges come in various forms and carry varying degrees of severity based on the jurisdiction in which they occur and the circumstances of the offense itself.
However, there are several categories of firearm-related offenses, such as felonies or misdemeanors; those involving possession or sale; those related to using a firearm in the commission of another crime; and those involving discharging a weapon recklessly or negligently.
The most common type of gun charge is a felony charge, which typically involves more serious crimes such as robbery or murder and carries long prison sentences if convicted. Misdemeanor charges are generally less serious offenses with shorter prison terms and usually involve simple possession of an illegal firearm.
Possession or sale of firearms may also be charged as a federal offense depending on where committed the crime or where the weapons were purchased/sold.
Other types of gun-related offenses include discharging a weapon recklessly or negligently.
For example, firing a gun into the air, which can result in criminal negligence charges; brandishing a weapon unlawfully, which can lead to assault or even attempted murder charges.
Also, illegally transferring ownership of a firearm (in some states without proper background checks); possessing an illegal weapon such as an automatic machine gun (which are heavily restricted).
Moreover, manufacturing certain types of firearms without proper licensing; possession by a prohibited person due to age, conviction record, mental health status, etc.
Last but not least, carrying an unloaded firearm in public without a permit (in some areas), etc.
The Legal Process After Being Charged With A Firearm Offense
If you find yourself facing any gun-related charge(s), then you must understand your rights during the process ahead. Identifying an experienced defense lawyer specializing in criminal defense should be your priority upon being arrested for any gun-related offense because they will explain your options better when dealing with potential prosecution for these kinds of cases.
Additionally, familiarizing yourself with applicable state laws regarding firearms is essential since local statutes may differ significantly from state statutes regarding what constitutes legally acceptable behavior about guns and other weapons.
From there, assuming you have been formally charged, understanding your role within the legal process will become even more important, given that you may offer plea bargains for prosecutors to achieve lighter sentences or even drop certain charges outright if there is sufficient evidence against them already on record.
Beyond that, learning how sentencing works and getting accustomed to relevant parole procedures will remain key components throughout this entire experience, so do not hesitate to seek professional guidance whenever possible, either before or during court proceedings if needed.
Possible Punishments For Gun-Related Offenses
Depending on one's location within the US (and prior convictions that might exist already on their criminal records), punishments for any violation concerning firearms will vary greatly from case-to-case basis, with harsher penalties often being handed down for more severe violations like crimes involving felons possessing illegal weapons versus relatively minor offenses like carrying loaded handguns without proper license/authorization.
Federal laws related specifically to firearms tend lean towards stricter punishments being implemented whereas misdemeanor cases surrounding guns typically come off less punishment intensive due their lesser severity when compared directly against felony offenses involving guns. Regardless, each situation's outcome will largely depend upon one's chosen course of action after the initial arrest.
Verdict
At times like these, knowing how much help capable counsel can provide pays off immensely, so don't hesitate to reach out proactively. Specialists familiar with all aspects surrounding personal defense law operating within both state & federal levels regularly stay updated regarding all changes related to penal codes connected directly with implications surrounding actions involvingusage/possession/discharge/manufacture/sale of guns.
Taking advantage of any assistance available strategically while preparing one's case before appearing inside the courtroom could potentially make all the difference needed to achieve desirable results favorable towards defendants themselves too! By understanding rights when facing any armament offenses before an arrest occurs) along with timely access to good representation suitable specializing type crime faced.
Committing themselves wholeheartedly towards researching regional regulations on availability and deploying weaponry around one's current residential locality shall undoubtedly serve as primary assets defending oneself ultimately inside the courtroom setting best interest over time.