Broccoli & Cheese Potato Skins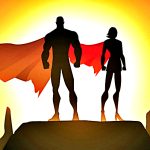 I've been looking for meals that fit into my diet but also are Man friendly. This is not as easy a feat as it sounds, especially considering his penchant for McDonald's double cheeseburgers.
I bribed him with bar food: potato skins.
Yes, potato skins are usually fried.
Yes, they're usually loaded with bacon.
And, yeah, they're usually topped with heaps of cheese and sour cream.
Don't tell The Man.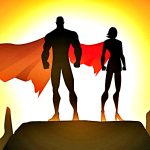 These were baked and topped with chopped broccoli and some goat cheddar. And baked until the broccoli is crispy and roasted.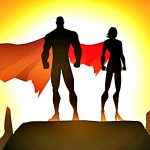 The perfect side: roasted asparagus.
I can happily say The Man ate the entire meal without once complaining about the lack of animal products. That's what I call a minor miracle.
So I'm still taking questions for next week's post. Feel free to ask me anything in the comments.