8 Things I'm Loving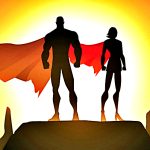 source
I think it's safe to say that summer is here. And while I'll be staying far, far away from the beach and outdoor parties in the heat, it still makes me think of colorful cups, pedicures, and flip-flops. (Granted, winter also makes me think of flip-flops, but my body has a sick sense of humor.)
Anyhow, I thought I'd show you a few things that scream summer to me…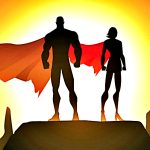 I was ready to order three of these baskets when I saw that they were on backorder at The Container Store. I'm weighing the pros and cons of ordering and waiting. Pro: I get the baskets eventually. Con: I have to wait. Hmm, come to think of it, that's not really a con. Someone add them to my tab.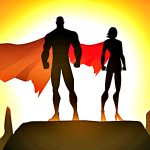 These straws are flat-out adorable, and I'm pretty sure my iced tea would taste better if I sucked it through one of those. They'd be perfect for a party, too. Which is my way of saying I wouldn't use them on a daily basis because, you know, the plastic one in my insulated Starbucks cup is reusable.
Okay, I'm going to preface this section by saying I'm a sucker for fun nail colors in the summer. Usually I'd give myself a pedicure and paint my toes either really dark or something beachy.
Since the feet are now off-limits, I'm considering these for my fingers. (Yeah, technically I could put polish on, but the whole process would probably make my feet flare. They have incredibly bad tempers.)
Essie's Braziliant
I love the shimmer and the fact that this orange isn't overly peachy. I will say, this would be a fantastic color for toes.
Essie's Aruba Blue
It's just kind of fun and makes me think of being a teen. It's ironic, I guess, since I would never have worn this as a teen. (I was a total Ballet Slippers kind of girl.) Maybe I'm rebelling against both my teen and adult self.
Essie's Damsel in a Dress
First, that's an awesome name. Second, I actually like this color for fingers better than toes. There's no reasoning behind that thought.
Essie's Jelly Apple
It reminds me more of a candy apple, but whatevs, Essie. This color's fun, but I'm not sure it would go well with my hands when they become hot and darker than the polish. However, Jelly Apple would look fabulous on my cold, pale hands.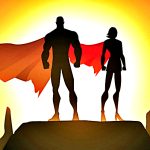 C'mon, nothing goes together better than summer and ice cream. (Fun fact: I don't really like ice cream.) The Man picked up these bars—made from coconut milk and dried coconut—for me, thinking they'd make a good dessert. They're gluten-free and vegan, though they do have some sugar in the form of agave nectar. The Man had one tonight and gave me a bite. I have to say, it tastes like the inside of an Almond Joy. For serious. Sugar-free me found a single bite sweet enough, but The Man ate the whole bar and loved it.
So, it's been about two centuries since I did a Q&A. Let's resurrect that beast, shall we? Today through Friday, ask me anything—silly questions 100 percent allowed—and I'll answer them next week.
Here's an example to refresh your memory, except right now I'll only answer the questions in GIF format. I promise I won't do this for the real Q&A.
QUESTION: How do you eat your cereal?
QUESTION: How do you celebrate good news?
On a good day…
And on a really good day…
QUESTION: Can we join you in that happy dance?
All right guys, ask away!