The Everything-Free Diet: How It Looks
When I embarked on this new diet, I had a hard time getting into a pattern of eating. I mostly ate quesadillas because, really, what else do you eat when you can't eat anything? The longer I've been on the diet, the easier it is to come up with new meal ideas. So I thought I'd spend today and tomorrow photographing my food for you.
This is how someone eats on a gluten-free, sugar-free vegan diet (that allows goat cheese). Note: I may have gotten better at this, but I'm nowhere near someone who can A. cook well and B. stand for a long period of time in order to cook.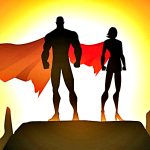 Grits with diced red pepper, goat cheddar, and green pepper sauce.
Ah, breakfast. This was a bit different for me, and really a result of us having nothing else in the house. The Man was home in the morning, so he was able to make something for me that took a bit of time.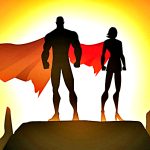 Farm-fresh strawberries
When The Man went to the grocery store in the afternoon, he came home with strawberries from a local farm. I had more than a handful of these. It was like an explosion of sweetness in my mouth. I'm pretty sure we'll need to restock later this week.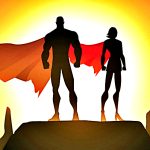 Me forgetting to take a photo of lunch.
So about my idea of photographing every meal… Yeah, I forgot about lunch. Rookie mistake. How about I describe it to you instead? Start with a plate. Add a bunch of sprouts to the center. Fill the rest of the plate with chopped cucumber. Top it all off with one tomato, sliced thin. Drizzle with olive oil and balsamic vinegar.
Can't you just see it now? Er, if you can't, just pretend. I ate the salad with some gluten-free pretzels and a guava kombucha. GUAVA KOMBUCHA! Sorry, I had to shout that. I've been waiting for my Whole Foods to carry it and yesterday was that day. In case you're wondering, it's worth the wait.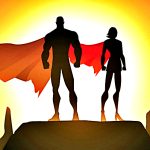 Greek salad with cucumber, tomato, green pepper, kalamata olives, and goat cheddar in an olive oil and red wine vinegar dressing.*
The Man worked late last night so we didn't get to prepare dinner until around 10. (I burned earlier in the night, so I wasn't motivated to make my dinner earlier.) Which meant I didn't want anything complicated. Plus, I love Greek salads. True, this was a slight variation on my favorite—I prefer sheep or goat's milk feta, but I was out so goat cheddar it was—but it was still good.
You better believe I followed this up with a large quantity of strawberries.
And that's it, guys. I did want to make one last note: I realize this doesn't add up to a ton of calories. And, truthfully, most days this is about the amount I eat. But before you start comparing yourself, remember how few calories I'm expending.
On a good day, I'm walking to and from the bathroom, kitchen, and living room. Each of you out there gets more exercise than me when you walk into work or grocery shop or walk to your car and back, so naturally you'll need way more calories to get by. If I could be more active, I'd definitely eat more calories.
Kapiche?
How about a random question today? If you had to choose between going sky diving and swimming with the sharks (literally, not in the mafia sense of the phrase), which would you pick?
*Ah, night photos, how you look so terrible.