A Contest to Cure Your Case of the Mondays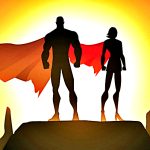 source
Oh look, another Monday. Don't you love how they just sneak up on you like that?
Yeah, me neither. Maybe I can cheer you up.
First, if you commented on my bumper sticker post before last Friday e-mail me with your address and I'll ship one off to you.
So, a few weeks ago Cascade Ice sent me a sample of sparkling water and juices. They're free of sugar, sodium, carbs, caffeine, and gluten. Oh, and they're really good.
The Man loved Orange Mango while I was a huge fan of the sparkling water with lemon zest—simple but refreshing. The Man drank the Pomegranate Berry, too, but said he'd buy Orange Mango over that any day. So, yeah, the Great and Powerful Oz has spoken.
If you're trying to give up soda, these are great substitutes. Plus, they're lower in calories than juice: Each has two calories and the sparkling water's calorie-free.
I was thinking about who might like one of these when I realized you'd all be coming here with a full-blown case of the Mondays. And what better way to start the week than to GIVE AWAY A CASE OF CASCADE ICE in a bunch of flavors? (OK, maybe I could be giving away a free trip to Bali, but take what you can get, folks.)
How to win: Be the randomly selected winner.
Just kidding. There are a number of ways to enter but one's mandatory. You have to go to Cascade Ice's Facebook page and "like" it. That's easy, right?
Here's how you get additional entries:
Leave a comment on this post (+1)

Tweet about this giveaway (+2)

Blog about this giveaway and link back here (+3)

Send me a check for $50 (+100)
After that, fill out the form below. The contest is open until Thursday at midnight. You can enter as many times as you like (for instance, if you comment now but write a blog post later, just come back and re-fill out the form.)
Any comment will get you an entry, but since it's Monday and you'll likely want to think as little as possible, why not tell me your favorite drink.