The Great Listerine Challenge
photo from we heart it
Yeah, the challenge is kinda like that.
Just a reminder, if you write a letter to your teen self, let me know. I'm posting all links in the original post (there are some great ones up already), which is now located convenient in the left sidebar.
← See?
Also, a story with a point:
Early on in my relationship with The Man (at the time, he was just The Boy), he spent the long weekend at my parents' house. We'd been seeing each other for two months, during which time I spent a month in Europe then moved to Massachusetts, which is about eight hours from Baltimore, where The Boy lived, on a good day. Since good days never happen on the Jersey Turnpike, the trip was always upwards of 10 hours.

Anyhow. We were doing the whole long-distance thing and racking up minutes on our primitive cell phones, which dropped calls every other minute. It was cute and we'd talk about things like how the nubs on the insides of socks are pretty annoying and the fact that both of us were more or less addicted to Listerine. (Incidentally, this is also the time when we found out neither of us like onions. I'm pretty sure The Boy went ring shopping that day.)

Right, he was visiting my parents' house, where I was living until I could find a job right out of college.

So there we were in the bathroom. A bottle of Listerine on the counter. Two Dixie cups ready to be filled. The Boy looked at the bartender:

"Hit me." I poured him a shot then filled my own cup.

"Are you sure you're ready for this?" I asked.

The Boy nodded.

"I'm a pro. I won't think less of you if you back down," I lied.

"Don't think I dislike you just because I force you to eat my dust," he said. I snorted.

We raised our glasses. Tapped them together. Tilted our heads back. The Boy and I drained the cups, slamming the empties on the counter. Green liquid splashed as a cup collapsed.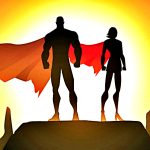 photo from we heart it
For a minute, I didn't move. My theory was that the mouthwash would burn less if I didn't swish. Wrong. I figured swishing just spread the burn. Holding the liquid in place would centralize what burn there was. Wrong.

The fire started in the middle of my tongue. Expanded to my cheeks. Burnt the roof of my mouth. My lips hurt. My teeth ached. I'm pretty sure I blew smoke out of my nostrils when I dared breathe at all.

One look at The Boy and I knew he was struggling, too. His face became red. His eyes bulged. We waved our hands out of sync with one another just to do something other than swish burning mouthwash around our mouths.

One minute in, my tastebuds were gone. Burnt clean off, I thought. It didn't matter. I knew that if I could swish for just one more second The Boy would give in.

He looked at me.

"Mmmmmwp," he said. I nodded.

"Mmmne," I said.

"Mmmoo," he said.

"Mwwwe," I said. We spit.

I shut my eyes and panted. I imagined my mouth smoking like a fired gun. My mother walked by and rolled her eyes. I think she mentioned that we were the biggest dorks she'd ever known. I think we ignored her and let out short screams.

My teeth were clean.
That, my friends, is how much I used to love Listerine. So take it from me when I say that Tom's of Maine's
natural, burn-free mouthwash tastes good and leaves my teeth feeling clean. As you now know, that clean feeling is of utmost importance to me.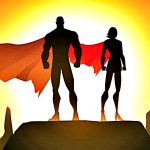 In case you were wondering.
Are you a mouthwash person?