Snack Time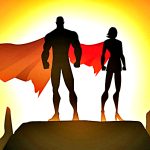 Hey look, it's Monday.
Hey look, I'm not moping about, wishing I could rewind to Friday at 5 p.m. In other words:
I'm on vacation.
That's right. Since I've only taken one day off this year and since I have a lot of days left to use before I lose 'em on January 1, 2011, I'm taking a few mini vacations over the next few months.
(If you're wondering, The Man isn't as lucky. The poor guy has to work this week. And that's why I'm really on a staycation—I'll still be at home.)
Knowing that I was going to be off this week made the weekend even better. I didn't have any of that Monday dread that usually creeps into my Sunday.
Aside from mass cleaning (which resulted in my most favorite of all favorite clean things: fresh sheets), The Man and I ran a bunch of errands.
That included a failed trip to DSW. Apparently trying to find sandals in October is a silly idea. (Note to Tracey: You're the only freak who wants strappy open-toed shoes for winter.) I forsee an online project for my week of idleness.
We also made homemade popcorn (and proceeded to eat the entire batch, but that's another story). It's ridiculously simple and even The Man—he who considers orange cheese popcorn the height of snacking delicacy—said it's the best popcorn he's ever eaten.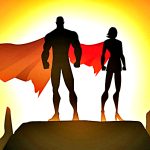 Instead of butter, we used ¼ cup olive oil. Then we popped ¾ cup kernels. And finished with sea salt. We shook a cup with Old Bay seasoning for The Man (I think the stuff is gross, a fact that has his Baltimore-based family considering disowning me) and cinnamon and sugar for me. Still, the simple salt and olive oil won out. Stored in an airtight container, it stays crunchy for at least one day. After that … well, you can guess what happened.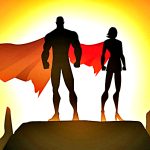 Aside from eating my weight in popcorn, I've been stuffing my face with dark chocolate–covered goji berries, which I got at Vitamin Shoppe when I was buying smaller vitamin C pills that won't lodge in my esophagus.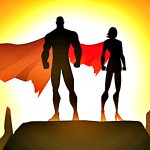 My reasons for gorging are these:
1. Goji berries are healthy.
2. Dark chocolate is healthy.
3. Dark chocolate–coverd goji berries must be healthy times two.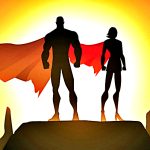 I can make myself believe whatever I want. It's a skill. So if you are looking for a healthy-healthy snack, I highly recommend these. They taste like extra-chewy Raisinets.
With that, I'm off to stuff more Gojiets in my face. (It's vacation, after all.)
What's your favorite healthy (or "healthy") snack? Ever tried chocolate-covered goji berries? And if you make your own popcorn, what varieties are your favorite? I'm going to say olive oil and sea salt tops my list, but next time I might get crazy and try lime or something.