What You Do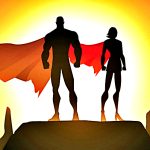 This is what you look like every day. Minus the bed. And minus the closed eyes. All other signs of sleepiness are there, plastered to your face.
There are several things that happen when your husband takes a great job in a far away land (in D.C. speak, that's anywhere further than 10 miles) and you only have one car. One of those is that he becomes cheery and excited about his new job. You like that part. The other is that you wake each morning at an hour no human should be awake. Honestly, I'm not even sure non-humans—vampires, zombies and the like—are awake at that hour.
From there, your days go something like this:
Contemplate showering.
Wonder if anyone will notice your third-day hair.
Decide to shower.
Curse the fact that people see you daily.
Go to work. Stare at your computer screen.
Wonder if your eyes can really focus so early in the morning.
Let your mind wander.
Realize you don't remember how to write a cursive I.
Realize how pointless cursive is.
Wish you didn't waste fourth grade learning cursive.
Wish you spent that time saving up sleep instead.
Wonder why you took trig, too.
Realize trig was even more pointless than cursive.
Contemplate coffee.
Wish Starbucks delivered.
Give up on coffee. You're too tired.
Work way too many hours.
Wish The Man didn't hit an hour of traffic on his way home.
Wish someone invented hovercrafts.
Wonder why The Jettsons was created in 1962 and it's still futuristic.
Think about how much time you'd save tonight if you could press a food button instead of cooking a meal.
Cook a meal.
Consider hiring a chef—to clean up dinner.
Clean up dinner. Dread what comes next.
Make breakfast and lunch for tomorrow.
Flop onto the bed and will the clock to turn back two hours.
Sleep.
Do it all over again.
Which is why I'm so excited—no, more than that—it's Friday. And I can relax, and unwind. And pretend I don't have five 11-hour days ahead of me next week.
I'm not alone, am I?