Thank You, Anna Paquin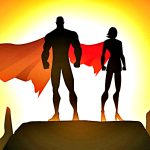 photo from self
I'm glad you guys liked my story of how I stalked met The Man. You know, there's a lot to be said for making the first move. I'm extremely shy and a total introvert, but I'm glad I put myself out there. Otherwise, who would be doing my grocery shopping and heavy lifting right now? (Dear The Man: That was a joke.) Seriously though, it works.
Also on that topic but kind of not, tomorrow is my four-year anniversary with The Man. (Incidentally, it's also my mother's birthday. We like to keep things easy in this family and group celebrations together.)
So, four years. I'm old. Don't even remind me that it's my 10-year high school reunion this year. Crap, now I feel even older.
Anyhow, tomorrow. Right, tomorrow there will be much celebration going on here on the blog. Consider yourself warned.
Now to what I really wanted to say when I opened this bright and clean document: Sometimes celebrities make me want to roll my eyes. Most of the time. But every so often an Anna Paquin comes along that makes it all right again.
I got the latest issue of Self in the mail this week and flipped to the interview with Anna Paquin. The girl's adorable and really slim. And you know what? She's not a liar. She told the magazine she eats lots of fruits and vegetables to keep her body in that shape. She also said she works her butt off (probably quite literally) to stay in shape.
Finally a celebrity admits they work hard to look that way. Unlike others—nudge, nudge Cameron Diaz—who claim to drink beers and eat burgers on a nightly basis. I guess I just have a good metabolism, they giggle. Here's the thing: I have a good metabolism. Really good. But I still eat well and exercise. It's not a good metabolism that turns regular humans into celebrity sticks. No, it's lack of calories, lots of exercise. Maybe some illegal drugs, but you know—what happens in rehab stays in rehab. (And US Weekly.)
I'm so sick of reading articles where the celebrity orders a burger or pizza or stuffs her face in macaroni and cheese just for the interview. As if we didn't know they saved up an entire week's worth of calories for that very hour.
Needless to say, I appreciate Anna Paquin's honesty. The end.
What are your thoughts on celebs' supposed non-diets?