Surviving Snowmageddon 2010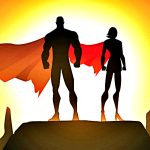 photo by ian bc north
Life as we know it is over. That's what the two anchors on the news keep telling us at least. Ever since snow started falling on Friday afternoon, the poor newscasters assigned to Snowmaggedon coverage have been reporting 'round the clock. I don't think they've even been home since Thursday night. Poor ladies.
Aside from staring out my window and snickering at the poor fools stuck in a snowbank across the street—I'm kidding!—I've been doing a whole lotta nothing. Which means I've cleaned a lot. The Man and I gave the bathroom a nice wipe down, which made my week because clean things make me happy. Like, really happy.
I made it to the gym between blizzards—when this weekend's storm was winding down and before it started to snow on Tuesday. I even walked to the gym, a big deal for ol' gimp here. And you know, I did pretty darn well:
The Routine
17 minutes on the bike. (Yeah, I was shooting for 20 but someone near me was stinking so bad I couldn't breathe for much longer.)
15 single-leg presses with 40-pound weights, repeated four times per leg. (That's 60 presses per leg for those of you who weren't mathletes.)
Achilles Tendonitis physical therapy. (Yup, still treating that.)
Hip adductor/abductor machine: 30 counts per move using 30 pounds
Walking squats with a resistance band
Hamstring curls on an exercise ball
A bunch of long and wonderful stretches. (That's my favorite part.)
In between lounging around, cleaning, and sleeping, I made a few healthy foods. Not all—we're still working on the junk The Man bought for Super Bowl. And a trip to the grocery store for more healthy goods is out of the question. So says the weather.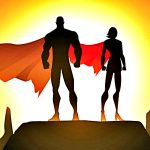 The Food
Because I'm out of lettuce, I decided to make a veggie salad. I diced red peppers, broccoli (it was frozen so I cooked it then shocked it in an ice bath so it was as cold as the rest of the veggies), radishes, cucumbers, olives, and zucchini. I mixed all the veggies with feta, a hot pepper, and a dressing of olive oil, red wine vinegar, and Dijon. I served the whole veggie salad over bulgur.
And then I slapped myself on the forehead for not having an awesome camera that could snap a gorgeous photo of the meal. This lame-o iPhone one will have to do.
For breakfast one morning (I'm not sure which because these days are starting to blend together as I go mildly crazy. Think Katy Bates in Misery.) The Man and I made some steel cut oats. I cooked them—it took about a half a day in case you were curious—in a combo of skim milk and almond milk. Brilliant.
I topped my bowl with blueberries. The Man ate a banana with his. Let's just say I let out a big sigh of relief that The Man was starting to forget about Super Bowl eating. I don't know how much more Guy Food my stomach could handle.
Today I have two questions for you:
1. Are you also covered in snow? What have you been doing to keep from going stir-crazy?
2. What exercise do you most look forward to at the gym? Aside from stretching—which, honestly, isn't really exercise—I love doing the leg press.