Don't Worry, Be Happy. It'll Reduce Your Risk for Heart Disease.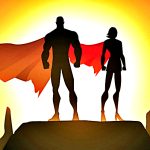 photo from cute overload
This makes me happy. Very happy.
By now you know that eating healthy foods—think whole grains, fruits, and veggies—exercising, and not smoking can keep your ticker tocking. Well, scientists say there's another way you can lower your chances of getting heart disease: Be happy.
In a 10-year study of 1,739 men and women, researchers learned that happier folks were less likely to develop heart disease. They measured participants' joy on a five-point scale and learned that for every point that measured happiness, excitement, enthusiasm, or contentment the risk of heart disease dropped by 22 percent. So unhappy people had a 22 percent higher risk of heart disease or chest pain than people who were somewhat happy. And those so-so people had a 22 percent higher risk for heart disease than moderately happy people.
The researchers say there are a few reasons people who wear rose-colored glasses may avoid heart problems. They may sleep more, have heart-healthy behaviors, have less stress or better handle stress, or they might just be physiologically different than their glum peers.
According to the researchers, people can significantly reduce their risk for heart disease if they do things that make them happy. So that's the catch. See, making ourselves happier is easier said than done, isn't it? I mean, when I'm down in the dumps, the last thing I want to do is purposefully make myself happier. (Yeah, that sounds depressing.)
So in case you're feeling down but fear its ill effects on your heart, I've created a list of things that make me happy. You'll probably have your own happy triggers (list 'em in the comments), but these always cheer me up…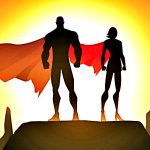 photo from cute overload
Excuse me, sir, but take your paws off my puppy.
Cute animals looking like humans. I can't seem to visit Cute Overload without laugh-crying. It's the fact that sometimes animals look so human-like. Plain 'ol adorable baby animals (especially puppies or bears, but never cats) or their adorable mamas also make me so happy. The site kills me every time—in a really good way.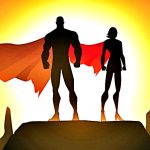 photo by sifu renka
Chocolate. See this post. There's not much else to say but mmm…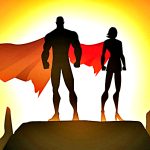 The Man and his crazy horse that loved to drop and roll in the sand.
Vacation. Especially after this brutal winter, I'm dying for a vacation. I realize coming back to work after a week's vacation is a little bit of hell on earth what with all the following up and e-mailing and doing all the work you should have done while you were away, but it's worth it. That photo is from the last big vacation The Man and I took—our honeymoon to Anguilla. Pure ahhhh.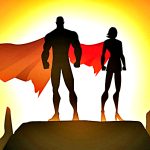 photo from darkchacal
I love you, creepy not John Locke smoke monster man.

Lost. I'm sorry, but total strangers landing on a twisted, time-traveling island that may or may not be an allegory for good and evil? So happy.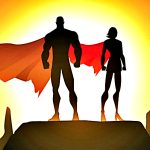 photo by rance costa
Exercise. Hear me out. I won't lie and say I am happy to exercise. Heck no. But I'm happy how I feel after exercising. Totally different thing. The difference strength training makes to my knee pain makes me very happy. And being able to bike for a half hour makes me smile in a proud sort of way.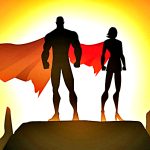 photo by kmikaze
Friends. The best way to get happy is to find some pals to laugh with, share stories with, and talk about absolutely nothing with.
I could go on. The more I think about it, there are lots of things that make me happy. But I'll pass it on to you now.
What makes you happy? How do you cheer yourself up when you're feeling down?