5 Good Habits to Make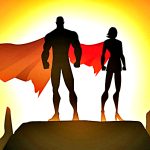 photo by jessi.bryan
Overeat? Who, me??
I have a lot of bad habits. I eat dessert every day. I sometimes skip workouts. And I always sleep too late. You know what? I'll probably do some of those bad habits this weekend. I'll sleep till 10 and wake with a headache. I'll O.D. on brownies or cookies or Hershey's kisses with the paper flag still attached because I've scarffed them down so fast. OK, maybe that last one was a lie or long stretch of my imagination.
Everyone has bad habits. In fact, every time a new study is published, we learn about bad habits we never knew we had. Canned goods have BPA—so if you eat 'em, add that to the list. I could go on. Sure, I feel guilty 80 percent of the time because I feel like I'm not doing enough—I'm not eating healthy enough; I'm not exercising long enough or hard enough or often enough.
Despite my faults, I do have a few a few good habits I'd like to pass along. I'm going to give you the five healthy habits that make the biggest difference in my life. I won't talk about the whole eat healthy and exercise … yada, yada, yada. Pretend those take precedence, then move on. Thanks.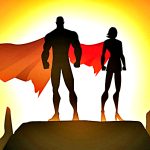 photo by cobalt123
1. I floss my teeth.
I work hard for my good teeth. No, really. I had a cavity in my baby teeth and I've had more than a handful since then. One dentist told me it's because my chompers have deep grooves (which explains why I got a cavity in a molar that hadn't fully grown). Still, I have a sneaking suspicion it has something to do with the negative amount of space between my teeth. I mean, it's tight in there. My dental hygienist won't even try to lace the floss between my teeth anymore.
A few years ago during a medical conference I was attending for work, I sat in on a talk about periodontal disease. Let's just say the photos the presenter showed—mangled mouths with missing teeth, inflamed gums, and all sorts of nastiness—made a lasting impression on me. So, despite that fact that 99 percent of floss doesn't work for me (all but Johnson & Johnson's waxed floss), I started flossing every night. I still do.
Fact is, as much as brushing scrubs teeth clean, there's no way to remove all the bacteria that lurks close to gums if you don't floss.
Oh, and just because I'm in a giving mood (he he), here are a couple other teeth-saving tips: Try Crest Weekly Clean Intenstive Cleaning Paste. It's gritty and polishes teeth so you feel like you just slid out of the dentist's chair–$20 extra in your pocket. Finally, don't be too quick with the toothbrush. A few months ago, I spoke with Robert Eber, DDS, MS, clinical professor of dentistry and associate chair of periodontics and oral medicine at the University of Michigan School of Dentistry, for another article I was writing. His best tip: Each section of your mouth should be brushed for 10 seconds (4 to 5 seconds if you're using a neato electric toothbrush like me).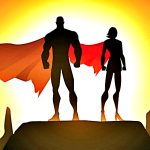 photo by madmolecule
2. I wash my face. Every night.
There was a major rule growing up: Never go to bed with makeup on. I was keenly aware of the consequences: breakouts and annoying mascara smears on the pillowcase. I can't remember a time when I haven't wiped the day's gunk off my face and put on some moisturizer before bed. Listen, I break out easy enough without leaving random germs and pore-clogging makeup on my skin. If you have skin problems or frequent breakouts, make sure you're washing before snoozing.
photo by sean dreilinger
3. I stretch.
I know, I said I wasn't going to talk about exercise. But stretching doesn't count. It needs to supplement exercise. So whether you bike 20 miles or lift for 30 minutes, stretching is crucial. There's a lot of controversy over the benefit of stretching, but we also know that too-tight muscles can lead to imbalances and injury. Like knee pain.
When my muscles are tight—especially my hamstrings and calves—my knees pay the price. And without stretching, my Achilles tendonitis wouldn't be fading. Believe me, when I forget to do my stretches my heel aches.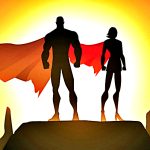 photo by yeenoghu
4. I Guzzle H20.
I go through phases where I think I have diabetes because I drink a lot of water. (No worries, glucose tests say I'm OK.) Still, I'm constantly thirsty so I chug water throughout the day. While I'm not well hydrated, I feel it. My skin is more dry. I'm sluggish. And—worst of all—I get killer headaches. Bottom line is that our bodies are 60 percent water. Eight ounces of water a day isn't a hard-fast rule, but it's a good guide. Or think of it this way: Getting up to refill your water glass is a great way to add more movement to your day.
5. Avoid crapola TV.
Yeah, kind of weird for this list. But hear me out. Watching ridiculous shows like The Hills or Jersey Shore (which I've never seen and hope I never will) just makes me lose faith in people. It starts me wondering whether all rich twentysomethings are like Speidi. Or if the way to make a living nowadays is to come up with some silly nickname (Snookie?) and hop from bar to bar in too-tight clothes for the sole purpose of getting wasted.
I understand the irony of what I'm about to say… Reality TV (minus tear-jerker Extreme Makeover Home Edition) makes me fear the fate of our country. What happens when all the Snookies and Situations grow up? Scary things. So instead of stressing out about the absurdity that these people make more money in a season than I do in three years, I stick with shows like 24, Lost, and Fringe. Yeah, yeah, yeah, those are definitely not a good representation of humans but at least they're interesting.
That's all for me, folks. I'm off to stare at the clock until I'm off for the weekend. (Just being honest.) Tonight is dinner with two friends from college—one of which lives in New York and is down for the night. I think a little girl time will do me good. Have a super weekend, all.
What healthy habits do you have? That's the magic of alliteration for you right there.