11 Ways to Soften Dry Winter Skin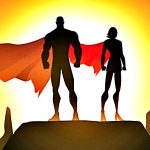 Photo by it's life
Put a sweater on that girl!
Ah, winter. The season of inconvenient snowstorms, whipping winds, and booger icicles on all the good little boys and girls. What's not to love?
Hmm, lemme try: A record snowfall killed my pre-Christmas holiday plans with The Man's family. The air is so cold it makes my eyes water and keeps me locked up indoors like Rapunzel. The sun sets before I ever leave work for the day. Oh, and my knuckles look like I got in a fight with a concrete wall. (Wall: 1; Me: 0)
Yep, I'm talking about dry winter skin. If you don't have it, you spend the months of December to April somewhere annoyingly warm and sunny like Arizona, California, Hawaii, or anywhere in the Caribbean. (No, I'm not jealous. Really. Swear.)
For the rest of us, icy air + forced heat = red, flaky, sandpaper skin. Sounds sexy, huh? Here are a few ways to fight back:
1. Take a warm—not hot—shower. I very much hate this recommendation. What I hate even more is that it works. I take burn-your-back hot showers because I'm usually a shivering mess by the time I step under the water. Is there anything better than relaxing under hot water? No. There isn't. But, of course, hot water breaks down the skin's moisture barriers. A better bet is a warm shower.
2. Take a shorter shower. The longer you stay under water, the less moisture you'll retain. Doesn't make much sense but neither does Lost and I follow that. That's life, folks. I also have trouble with this one because, well, baths and showers are relaxing and rushing through them isn't. But, a girl's gotta do what a girl's gotta do in order to stay smooth. Or at least to make sure her sandpaper knuckles don't scratch a hole in her tights.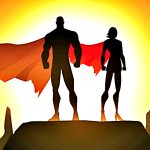 Coat yourself in a rich moisturizer to combat itchy skin.
3. Moisturize. Sounds obvious, right? But how many of you apply moisturizer after each shower or bath? Someone tell me it's not just me who slacks in that area on the occasional harried workday morning. Experts recommend using an oil-based moisturizer in winter instead of a water-based one. (Water-based formulas are OK for summer, though, when your skin isn't as parched.) The oil in a moisturizer will form a protective layer on the skin that locks moisture in better than a watery lotion.

MY PICK: Alba Coconut Milk Body Cream is a sweet-smelling combo of coconut, kukui, and macadamia nut oils. It blends aloe for its soothing properties, plus guava, papaya, and mango extracts for a scent so heavenly it's hard not to eat. The best part: The cream is super thick, so it's perfect for locking in moisture post-shower.
4. Soak in oats. I may be sick of oatmeal for breakfast (for the time being, let me be clear), but it's not beneath me to sprinkle some oats in my bath water. It can heal dry skin and the irritating itchiness that comes with it.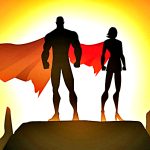 Cover hands in cream and slide on a pair of gloves to seal in moisture.
5. Glove it. The Man says I look ridiculous going to bed with gloves on my hands, but I usually don't care because doing so helps them suck up a ton of moisturizer overnight. First, I coat my hands with a thick moisturizer—the goopier the better. Then I cover them with cotton gloves (socks work just as well, though they may elicit more "are you completely crazy" stares.) When I wake up, my hands are smooth and soft.
MY PICK: Good ol' cotton socks work great, but if you require the use of your fingers, try Bliss' Glamour Gloves and Glamour Glove Gel. My sister uses these gel-lined gloves to treat cracked hands, and I've tried the moisturizer with great results.
MY PICK: I'm also a huge fan of Neutrogena's hand creams. The Norwegian Formula Hand Cream is fragrance-free and super heavy duty. It may be too heavy for daytime use, but it's perfect as an overnight treatment.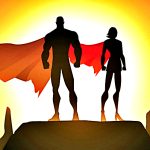 A miracle cream for super-sensitive dry skin
6. Be picky. When it comes to your body, grab a heavy oil-based moisturizer and go crazy. (I, for one, have a dream of soaking in a bathtub full of warm moisturizer. But maybe that's just me.) For your face, be a little cautious. Some body creams—like shea butter, which is flat-out luxurious on the body—can clog the pores of the face.

MY PICK: I just started using California Baby's Calendula Cream about a year ago, and I'm in love. The all-natural cream is perfect for sensitive skin (the No. 1 reason I tried it in the first place) but thick enough for winter months. The brand also sells a lotion version, but that's not nearly as thick.
7. Medicate. This winter, Neosporin has been my best friend. When my knuckles started to crack I coated them with the cream and let it sit. At nighttime, I'd coat a dry patch with Neosporin, wrap a band-aid around it, then cover the rest of my hands in a thick moisturizer. It took a couple of weeks to turn my burning red and broken hands into slightly less red, still-scratchy hands. I'm working on it.
8. Wear protection. If you outside, slip on a pair of gloves to protect the delicate skin on your hands from the cold, dry air. There are fewer oil glands there so they're at a greater risk for becoming super dry. Don't I know it.

This removes dead skin without over-drying.
9. Exfoliate. The most important thing I learned during my three years as a beauty editor was the significance of exfoliation. Beforehand, I didn't want to use harsh scrubs or chemical exfoliants on my dry skin. Here's the thing: If you put lotion on top of dead skin cells you're probably going to get zits. But if you first slough off all of those dead skin cells, the moisturizer will better penetrate and hydrate the skin. If your skin is super dry like mine, shoot for a mild exfoliant that gets the job done without over-drying. Another tip: Don't exfoliate every day. Doing it once or twice a week should do the trick without stripping the skin.

MY PICK: I use Murad's AHA/BHA Exfoliating Cleanser a couple times a week to slough off dead skin cells. It uses lactic, salicylic, and glycolic acids plus gentle jojoba beads to exfoliate. Licorice extract soothes.
MY PICK: I've used Boscia's Smoothing Facial Polish and found it a great exfoliator for sensitive skin. The granules gently polished away dead skin without leaving skin too dry.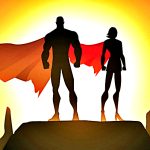 The Man and I love this so much that we buy in bulk.
10. Switch up your routine. In the summer, it's OK to use masks, peels, and toners on your face. But in the winter—unless you have oily skin—using those products can strip your skin of oils and make it even drier. My winter skin care routine is a pared-down version of my spring-summer-fall one. I skip the drying masks and toners and pick hydrating serums, milky cleaners, thick moisturizers, and the occasional exfoliator.
MY PICKS:
Products with hyaluronic acid are two things: Super effective and super expensive. Case in point: SkinCeuticals' Hydrating B5 Gel, which combines vitamin B5 with hyaluronic acid to bring moisture to the skin.
I swear by Dermalogica's Essential Cleansing Solution
so much that I buy it in bulk. (Maybe that says more about my frugality.) It's not for the oily, but if you're super dry and flaky this cleanser gets rid of makeup and dirt but won't strip your face's natural oils.
11. Use a humidifier. Dry indoor air can sap the moisture from your skin, so experts recommend using a humidifier to put it back where it belongs. The last three times I used my humidifier I woke up with a chest cough and a heavy feeling in my lungs, so I'm hesitant to plug it in again. If that doesn't happen to you (and, really, I've never heard of anyone else having that problem), the machine could do the trick.
Are you plagued by dry winter skin? What are your best cures?