Try This, Avoid That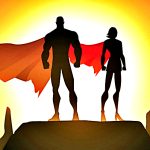 source
It's finally Friday. My life kind of revolves around Friday. I measure each day based on its distance from Friday. So the start of the week is 5 Days From Friday, the day after that is 4 Days From Friday, and so on. (I hear there's another way to count the days.)
So yesterday I mentioned showing you an excerpt from the story I'm working on and some of you said that, yes, you'd like to see that. For the time being, I'll direct you to my writing blog, where I posted my characters' first kiss.
Let's move on to today's post.
TRY THIS
source
I used to scoff at probiotics, back when they were only in yogurt. And I am still apprehensive about those, but not the probiotic pills.
I started taking probiotics a few years ago, when The Man was a pharmaceutical rep and a product of his was Align
. It helped reduce stomach aches and digestive problems. My sister, who has worse stomach problems than anyone else I know, says it helps her with the pain. And a study of Align found that its particular bacteria reduced problems related to irritable bowel syndrome.
When I started taking antibiotics, I swallowed six probiotic pills a day. I eventually switched to Pearls
because going through an entire pack of Align in a day was a bit too expensive.
I find both brands help with digestive issues. Here's the thing: Just because one brand works for you doesn't mean all probiotics will. And just because one brand works for me doesn't mean it will work for you. There are different strains, different species, different preparations.
And about those probiotic yogurts. The amount of live cultures in them aren't nearly enough to do much or anything. And scientists aren't sure bacteria cultures can even live in that environment while holding on to their beneficial properties.
That's not to say they don't work for some people. (Cough. Jamie Lee Curtis. Cough, cough.) But they may not work for people with serious stomach issues.
AVOID THAT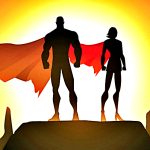 source
I know experts advise people who have a hard time meeting the eight-glasses-a-day rule to drink lemon water. And I'll admit, it's really good. For a while there, I was drinking more than eight glasses a day—all with a generous squeeze of lemon.
But then my dentist told me she was watching three spots in my teeth that might be cavities. Since I've had a million* cavities but floss daily, I asked if I was doing something wrong.
Turns out, it may be from the lemon water. The acid in the water stays on your teeth and eats away the enamel. Since I wasn't about to swish with regular water every time I had a sip of lemon water, I quit it. (It was a messy breakup and I don't even want to talk about it because if I do I know I'll be tempted to drink it. And I don't want to ride that rollercoaster romance anymore.)
Anyone else addicted to citrus water like I was? And what are your thoughts on probiotics? Do you take them?

*Maybe a little less. I do not, as implied, have the mouth of a shark.