Let's Talk About Pants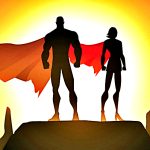 source
Thanks for your garden recommendations yesterday. You've convinced me to go for the strawberries. Of course now I wish they popped up in, like, two days.
Patience is not my greatest virtue. Or even one of my virtues, really.
So you know how annoying it is to shop for pants? In one store you're a 2 but in H&M you're a 22.* Or you might be a 4 in one style but a 6 in another.
I read an article in the New York Times about this new machine that helps narrow down the choices. It's called MyBestFit, a booth that scans your body using low-frequency radio waves and then prints a list of places where you should shop—including which styles will fit you and in which size.
(So, Banana Republic Martin Fit 4, Banana Republic Jones Fit, 6.)
The company only works with a select group of stores, but I image that'll change when every woman on earth who hates pants shopping starts scanning herself.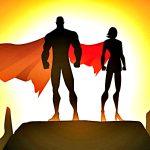 source
Too-short pants makes her angsty.
What I can't tell is whether the machine takes length into question. Before you all yell at me like, "YES! I always have to hem my pants!" I'd like to say that hemming pants is a lot easier than adding fabric.
My problem was that they were never long enough if I planned to wear shoes. Of course, that's not a problem now, seeing as I can't wear shoes. But that's not the point. The point is, it sucks when you're trying on a pair of pants and they stop above the ankle. A seamstress can't really help there. So you have two options:
1. Don't wear pants.
2. Buy them in a size larger.
About that second one… You may not know this (unless you're tall), but length gets longer with size. So a size 2 has very short legs. A size 16 has a lot of length. It can be a problem for tall size 2s. That's the reason I wore pants a size too big during high school. I'd wear a belt, but it'd do that annoying thing where the pants fold into a hump.
(Note: Not cool. Also, not really attractive.)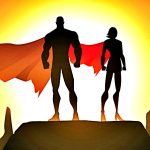 source
Anyhow. The Times article also had a crazy statistic I wanted to share with you:
"A woman with a 32-inch bust would have worn a Size 14 in Sears's 1937 catalog. By 1967, she would have worn an 8, Ms. Zulli found."
I'm really hoping that most people in the '30s wore larger sizes. Because I'm pretty sure you'd have to be 12 to fit into their version of a size 6.
FINALLY!! It would, of course, be easier to just to size all pants like they do for men. (After years of failing at jean searching, I gave up and went designer, which follows men's sizing.) Instead of jumping into a fitting booth, each pair of pants would have a width and inseam.
No brainer. I'm not sure why women's pants are sized differently, unless The Powers That Be think changing their sizes nonstop (and creating pants like 000000) builds our self-esteem—and lead$ to lot$ of $ale$.
What do you think? Would you use one of these booths? Or do you see another solution? And what's the most annoying thing about pants shopping for you?
*Is it just me or does anyone else go up five sizes in that store?