Drink Up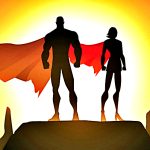 source
So we meet again.
I hope you guys had a great weekend and, if you celebrate it, a nice Easter yesterday. Mine wasn't super eventful, though I did get to watch a movie I've been trying to see for six months.
It started when I tried to find 500 Days of Summer in the PlayStation video store. Strike 1. So I searched the Amazon.com movies on TiVo. Strike 2. Now it wouldn't make sense for me to strike out in those places and hit a home run with Netflix's Watch Instantly, but I tried anyway. Strike 3.
But wait, you say. What about iTunes? Right, well I searched iTunes on my computer without luck. And then I searched the iTunes store on our new Apple TV. No 500 Days of Summer.
At that point, I was super annoyed that the studios made it so hard to WATCH THEIR MOVIES. It seemed as if I had only four options:
1. Buy a copy. (I refused on principal.)
2. Steal a copy.*
3. Rent from Blockbuster (if I could find one still open).
4. Up my Netflix subscription to receive disks.
In the end, we changed our Netflix subscription. We had reverted to Watch Instantly because it's the cheapest option. But we watch a lot of movies and many of those are the sucktastic ones they put on Watch Instantly, so we thought it was worth the splurge.
The good news: I loved the movie. If you haven't seen it, I suggest spending six months trying to find it.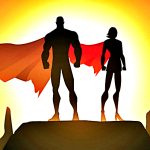 source
OK, and in case you haven't tried it, I want to tell you about an awesome tea The Man found at the grocery store. It's Tazo's Vanilla Apricot white tea.
So I've only tried it as iced tea (because if I held tea in my hands they'd get hot enough to fry an egg**) but it's light and refreshing. And while I'm all for dark tea, like Assam, but this is a nice change. Plus, there's only a hint of vanilla. I hate when tea goes too heavy on the vanilla. It makes my brain hemorrhage. (Or, you know, ache.)
I'm sure it'd be good hot and would probably have a stronger taste.
Pick a side: tea or coffee? Tea drinkers, what's your favorite kind?
*You know that wasn't really an option, right?
**Anyone remember the movie Hot Shots! where Charlie Sheen fried an egg on the stomach of a girl with a fever?