Homemade Miso Soup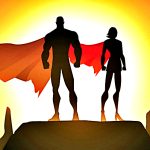 FIRST! I never told you when my Tipu's Chai giveaway ended, did I? Bad blogger. I'm continuing it through today. So head here if you want to win a bag of chai mix.
A few years ago, I would have scrunched up my nose at miso soup. (In case you're wondering, it's not a good look for me.) Even when I started liking vegetarian sushi, I passed on the free miso.
It was cloudy.
There were chunks of white blobs floating in it.
Seaweed.
Seriously, what's with the cloudiness?
Right.
But the more I read about miso and how it's really just soybeans and how it's really good for you—healthier than broccoli soup or lobster bisque, can you believe it?—I decided I should probably try the stuff before I proclaimed my supreme hatred. And…
… it was pretty good. OK, I liked it. Alright, I've been craving it for the past three weeks.
The Man and I got miso last time we got sushi, but ever since that time I've been craving it even more. (I suspect this is what a crack addict feels like. Yet not quite as well groomed.)
In a fit of miso lust, I scoured the Internet for recipes. And then I found this one. Since I'm not a big fan of tofu, I modified it.
Folks, making miso is ridiculously easy. I'd tell you the steps, but you can view them here. It basically involves boiling water, whisking in some miso, and adding your protein or veggies. I used spinach, shiitake mushrooms, red pepper flakes, and soba noodles.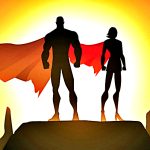 Tip: As pretty as full-length soba noodles are swirling around the bowl, do yourself a favor and break them in half before boiling. Without chopsticks it's nearly impossible to scoop a full noodle onto a spoon. (Though doing it made The Man and I feel like we were competing in a Minute to Win It challenge.)
Have you ever made miso soup? If so, what do you put in it? I'm looking for good ideas.