Fitness Book Giveaway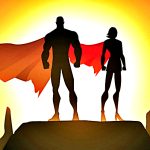 You guys, today you are so lucky.
Not to toot my own horn or anything, but I wrangled you an awesome prize.
(OK, that might be a lie. Our gift giver is nice and sweet and required no wrangling.)
Anyhow, remember when I reviewed Charlotte Hilton Andersen's new book, The Great Fitness Experiment: One Year of Trying Everything
? And I quote:
Charlotte's book is just as hilarious as her blog (and if you haven't read that yet—go.) And anyone who can make a Princess Bride reference and successfully use the word wussitude in a book about working out has my seal of approval.
I still stand by that. Well, today, you can enter for a chance to find out just how great the book is. First, Charlotte was a good sport and answered some of my ridiculous questions…
What's the most embarrassing thing that's ever happened to you at the gym?
A better question would be what have I done that isn't embarrassing? I humiliate myself so often that I've had to categorize them: wardrobe malfunctions (like the day I cut up a t-shirt in an attempt to be trendy and had it literally disintegrate on my body during the workout—thank heavens for sports bras!), equipment screw ups (I once tangled my feet up so badly in the TRX it took 2 personal trainers to unhang me from the ceiling) and, the worst of all, when my body betrays me (the time I accidentally "freaked" on my aerobics instructor or when I accidentally hit a male Gym Buddy's crotch or how about the time I yelled a curse word right when the music stopped in the middle of a class or—I can't believe I'm telling you this—my panty liner got detached from my pants during a really intense workout and came out of the leg of my pants in a little sticky clump on the gym floor… aaaaggghhh! ). Shall I keep going?
Would you rather run five miles next to someone with knock-you-out body odor or use a weight machine covered in someone else's sweat?
Give me pools of other people's bodily fluids any day! I have a very sensitive nose—drug store cologne has been known to literally make me barf (made for some bad dates in high school!)—but a surprisingly high tolerance for ick.
If you could create your own fitness class, what would it be? Give it a catchy name, too, like Body Pump or Zumba, please.
Easy: The Rapper Guy Girlfriend's Workout. You know, from Sir Mix-a-lot's feminist treatise, Baby Got Back. It would be a whole class designed to pump up your butt. Pole dancing, lunges, squats – whatever it takes to get someone to say about you "Oh. my. gosh. Becky, look at her butt! She must be one of those rapper guy's girl friends"!
A brief interruption: Is that not the best group fitness class ever? Yes, yes it is.
Boil all of your fitness knowledge down into one 140-character tweet.
Here's my tweet: My fitness secret: Everything works. Until it doesn't. Learn to embrace change because it's going to happen to you anyways!
And now, your chance to win the book. Just leave a comment here answering the following question:
What's the most embarrassing thing that's ever happened to you at the gym?