Publicity Boost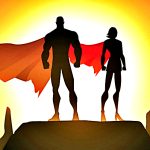 image by eda cherry
So, in it's-not-all-about-me news, did you hear that the Corn Refiner's Association is asking the USDA to start calling high-fructose corn syrup "corn sugar"? That's because HFCS has gotten a bad rep and, well, corn sugar sounds sweeter.
In honor of this brilliant marketing move, I'd like to offer a few other name switcheroos that might help other industries win back customer support.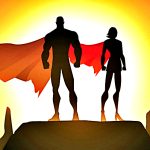 photo by superfantastic
The product: Cigarettes
Why it needs some good PR: What's the first thing you think of when you hear this? Lung cancer? Emphysema? Do the words tar, formaldehyde, and arsenic come to mind? I thought so.
The new name: Mist Stix™. As in, light up one of these dainty numbers and mist away. Forget thoughts of slow, painful death. Smoking Mist Stix™ will conjure this image: You're on an empty beach, feeling the spray of salt water on your face. A lone unicorn appears out of the mist. Followed by a rugged man with rippling abs.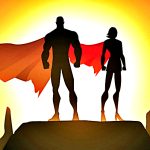 photo by steve snodgrass
The product: Lard.
Why it needs some good PR: Let's be honest, just like tissue and Kleenex are interchangeable these days, so are the words fat and lard. (See: lard ass.) Using an object as a synonym for an adjective (one with a negative connotation, no less!) is just plain wrong. You don't see people using the words  PC and failure interchangeably, do you? (Hm, maybe not the best analogy.)
The new name: Pork Butter. Let's be honest: Butter's having a revival after all those years of Margarine, Margarine, Margarine! If lard could piggyback (ha!) on that trend, it too could be a go-to fat. I can hear it now—honey, would you pass the Pork Butter? I'm making fajitas tonight.
photo by bukowsky18
The product: Aspartame
Why it needs some good PR: Aspartame had a good thing going until a scientist found out it gave rats tumors. Plenty of research now says that study was bogus, but somehow people still fear that those little blue packets contain toxins. At the very least, no one wants to eat so many chemicals. And, let's face it, it tastes gross.
The new name: Heavenly Sugar™. See, this is where the Corn Refiner's Association went wrong. They didn't shoot high enough. Yeah, corn sugar sounds OK. If you want to appeal to those with earthy palates. But Heavenly Sugar™? C'mon, doesn't that sound about five gazillion times tastier? Well, it is. Think fluffy white clouds. Rainbows. Double rainbows. Doves. Frolicking angles dusted with aspartame Heavenly Sugar™.
What other products need a name change? And, more importantly, would you buy Mist Stix?