Good For Your Soles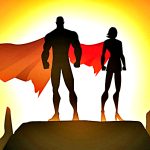 photo from Sole
Hey friends, there is still time to enter my Totally Awesome Beauty Giveaway. All the fun (and rules) can be found here. The contest ends Friday, so head over and enter before IT'S ALL OVER!

The dilemma: You're forced to use custom orthotics or else risk ruining your body mechanics by walking around on flat feet—yet you'd rather not wear closed shoes in 100-degree heat. Do you:
A. Suck it up and throw on a pair of socks and sneakers.

B. Forget the orthotics and slip on flip flops.

C. Duct tape your orthotics to the bottom of your sandals?
I vote for none of the above. Not that there's technically anything wrong with duct-taped sandals, but it's just not my thing.
Here's a brief lesson for anyone who's never had to wear orthotics (lucky you). They're shoe inserts that help make up for a too-high arch or flat feet. Because you slip them in your shoes, you're required to wear a pair that at least have a back and sides. So sandals are out.
For the first two years I wore orthotics I stuck to sneakers, even in summer. Which means that not only was I wearing socks and closed-toe shoes but I also could not wear skirts. (I think the skirt-sneaker look only works with fanny packs and Disney World T-shirts. Unless, of course, you have those cute sneakers which, incidentally, DO NOT FIT CUSTOM ORTHOTICS. Not that I'm bitter.)
Anyhow, then I discovered Sole flip flops
, which have arch support and are designed by podiatrists. They're not the cutest shoes, trust me, but they work well enough. And did I mention they don't require socks? In summer. No socks. Amazing.
I'm writing about this because I was shopping for my second pair and I thought, Hm, maybe some of my flat-footed readers would be interested in these. And then I thought, Hm, maybe even people who have normal feet would want a pair because they're really comfortable and so much better for your feet than regular flat flip-flops. (Well, as good for your feet as flip flops can be.)
But don't think Sole is paying me to say this. Or giving me anything for free. They're not. Sigh.
Anyhow: Bad feet + Sole flip flops = Happiness.
Anyone ever use Sole? If not, do you wear flip flops or do you heed every single podiatrists' warning and stay far, far away from those dangerous shoes? (Me neither.)