Airing My Grievances
photo by ooki_op
Yeah, kid, they are kinda annoying.
If you were to ask The Man for one of my faults, he'd tell you I get annoyed too easily. Yeah, I kind of can't take other drivers when they're on the same road as me (especially not Virginia or Maryland drivers who are so slooow; I miss my fast Mass. drivers) or waiting in pointlessly long lines or public nose picking. Annoying.
On that note, here are a few more things that get me riled up.
photo by darwin bell
It's annoying when … I tell people I dislike onions and garlic and they look at me like I have 32 eyeballs planted firmly in my forehead. Guess what? We all hate things. I don't call you crazy for hating beets or fennel, now do I? No.
I don't play 20 questions with you because I can't for the life of me understand how one does not enjoy raw zucchini. (Are you sure you've really tried raw zucchini? What about in a salad? How about now?) I'm not sure how disliking onions is worse than disliking any other food on the planet, I just know it is. And that my friends is annoying.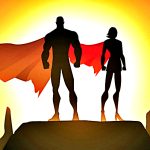 photo by bitzcelt
It's annoying when … I order a Veggie Delite at Subway with tons of pickles and the woman behind the counter gives me four. Four. In what universe is four equal to a ton? Here's what usually happens:
ME: Um, can I have more. Like, a lot.
Woman adds three more pickes.
ME: Can I have, like, a handful.
Woman adds five.
ME: Like—a huge amount. A pile.
Woman looks at me like I'm asking her to layer my sandwich with golden coins.
ME: I mean, I'm just getting four veggies on this sandwich. Not even all the veggies Not even spread.
Woman adds two more pickles.
ME: Pretend you're adding onions.
Woman grabs a clump of pickles.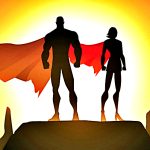 photo by macaron*macaron
It's annoying when … the toilet paper rolls under instead of over. I know, I know. Big deal, Trace, you say. Fine, maybe I'm being nitpicky. But housekeeping prefers it over for a reason: When rolled under, the toilet paper hits the wall. It more easily hits the floor. And, really, do you want to imagine what else hits those areas during a flush?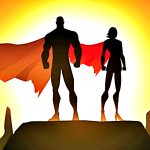 photo by danilo prates
This will be my new ride when the state of Virginia bleeds me dry.
It's annoying when … the state of Virginia charges you $400 every nine months just to own a car. That's right, today I got my awesome "Welcome to Virginia" note. It also mentioned that my $400 bill included a $500 tax credit. I can't wait to see how much the next bill will be when the credit is removed. Silly me, I thought buying the car made it my own.
What drives you nuts? Oh, and any other state have a huge You-Dared-To-Own-A-Car tax?
In not-at-all-annoying news, the final week of my big beauty giveaway continues. Remember, you have three opportunities to enter per day. So go here and do that thang.