10 Ways to Get Rid of a Headache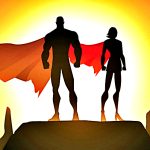 photo by migraine chick
Funny, that's how I feel.
I was just wondering what to write about today when the idea struck. It hit me right in the face—between the eyeballs, if you really want to know. No one told me this is what it felt like to be visited by the muse.
So, what better topic than headaches. (No, we won't discuss the perpetual headaches in your life. We'll get to kids and husbands at a later date.) Instead, I thought I'd provide you with a list of ways to get rid of a headache. I'm practically an expert after all. Lucky me.
1. Meds. Kind of self-explanatory, huh? Here are my thoughts on headache meds: They're great if you get a headache once a year or even once a month, but when your skull is on the verge of exploding weekly these probably won't do much. Take it from me. Excedrin loses its potency if you pop it all the time. Ahem, not that I used to do that or anything. On the flip side, now that I'm not taking any anti-inflammatories (because I'm getting PRP), one dose kills my headache on contact.
2. Sleep. Sure, you say, it's not easy to get to sleep while little gnomes try to drill through your skull from the inside out. But if the room is dark enough and quiet enough you might be able to lull those brain gnomes to bed at the same time as you. Things go faster if you put a cold wash cloth over your eyes.
3. Shower. A long, hot shower sometimes makes my ache disappear … or at least die down a bit. If I follow this with a nap, I can usually cut the pain in half. Usually.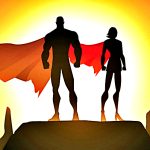 photo by migraine chick
4. Punch a wall. I know what you're going to say: I can't do that in my apartment! You're right. This step is strictly for homeowners who won't lose a security deposit by denting the wall or leaving it bloodied. But if you own your place, punch away. The throbbing in your hand will make you forget the throbbing in your head.
5. Close the computer. Don't ask for the scientific explanation (my headache is far too painful for that much researching and thinking), but computers create headaches. I know it's not fair, but that's how life is. My best guess is that the light emanating from the computer screen is a source of energy for the brain gnomes. More light = more drilling away at the inside of your brain. Consider yourself warned.
6. Chug Coke. Lots of Coke. The caffeine sometimes shocks my headache away. Sure, I could drink a cup of coffee, but for some reason I don't like hot drinks when I'm having a headache. (Don't question my madness.) Add a once-in-a-while Excedrin to the mix and my head starts thanking me.
7. Stick some needles in your head. Some studies show that acupuncture can help relieve chronic headaches. Hmm, I should try that some time.
8. Avoid chocolate. I almost can't believe I'm writing this since it goes against all I believe in (which is to say, lots and lots of chocolate) but it can make headaches worse. Remember No. 5? Life is not fair.
9. Enlist help. Use this opportunity to turn your spouse/friends/parents into personal slaves. In case they don't realize how much pain you're in, put the back of your hand to your forehead a lot, cringe often, and sigh deeply.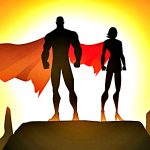 photo by rob sheridan
Yep, that'll do it.
10. Conduct a brainectomy. This is a serious surgery, and I urge you to try all of the other tips before resorting to this. But if you've tried them all and your head is still pounding with pain, consider a DIY brainectomy. Sure, you won't have brain function which means you can't read, eat, run or, um, breathe—but hey, the headache will be gone for good.
What are your headache-banishing tips?