When Things Get Hard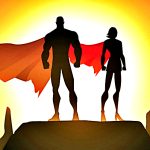 This post was really hard to write, and I almost didn't publish it. Being real on the blog is difficult, and I do my best to stay positive. But I also believe in openness. So here it goes.
True confession time.
I'm in a funk. I love writing this blog and I love all of you, but I've lost a lot of readers since I was diagnosed with EM. (Which, by the way, is totally understandable considering my life is not nearly as exciting as it used to be.)
I'd like to say that it hasn't affected me, but it has. As much as I write this blog for myself, I also write it for others, too. I write it to connect with others. So when people leave, it's not fun.
I think it's affected me to the point where I don't enjoy blogging as much as I used to. And that's not right.
That's why I'm taking a vacation. I think I need a week or two to remember why I loved this blog in the first place. Thanks to all of you for reading. Each and every comment makes my day. I really hope you'll be here when I come back.