Picky Eaters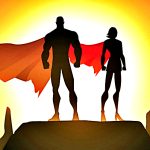 source
Welcome back. I hope you guys all had a great weekend. I spent Sunday with my two nephews and niece, which was all sorts of fun.
So I'm sitting there on the couch, basically one of the two places you'll ever find me in the apartment (hint: the other's the bed). The fan's blasting, and I have my feet up. My 5-year-old nephew sits down next to me and stretches out so his feet are up on the pillow with mine. He turns to me and says, "This is nice. Relaxing. I never get to relax anymore."
I died.
I just died again, typing that. Parents, how do you not self-combust with such adorable kidisms around you nonstop?
Speaking of kids…
In an effort to help parents, I thought I'd explain how to handle a picky eater. No, I don't have kids. But I was a crazy picky eater when I was little. True, I still have a few food quirks (I won't eat onions or garlic, for instance*) but on a whole I eat 70 percent more of different foods than I did as a kid.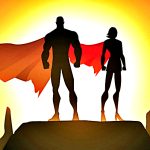 source
My point is that picky kids might don't necessarily equal picky adults. If anything, picky kids equal somewhat-less-picky adults. And, truthfully, I'm a work in progress. Five years ago I hated avocados (it was a texture thing), but now I eat them in pretty much every meal.
Will I ever try bone marrow or sheep brains or pate? Probably not. But that's okay. The point isn't to be the most adventurous eater out there. It's to eat a diet that's well-balanced enough for you to get all of the nutrients you need. Technically living without ever eating truffles is still living. For serious.
There are two ways to deal with picky eaters. 1. Feed your kid whatever you eat so they get used to a variety of tastes. That's the easy way.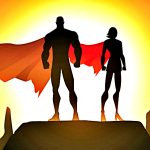 source
2. If you already have a picky eater on your hands, number 1's not going to work. Unless you want to clean your floors with asparagus spears. Here's what you do: Nothing.
Maybe this flies in the face of every parenting book—I did warn you that I don't have kids—but being a picky eater isn't like, oh I don't know, not eating at all. Find some nutritious foods your kid will eat and make sure he or she eats them.
They'll come around on their own. I promise. Tastes change as we age. It does for people who love everything and it does for picky eaters.**
Another thing, take that picky eater to the store, and ask them what they want. Yes, there's a good chance you'll leave with five boxes of mac 'n' cheese, but they may discover something new. For me, it was fruit. As much as I hated trying new foods, I was on a mission to try every exotic fruit out there. So whenever we went to the grocery store, my mom bought me some. Focus on the healthy things your kid will eat.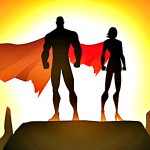 source
And, if all else fails, pay them off. I ate calamari for $20 and have loved it ever since.
Are you a picky eater? What's one thing you'll never, ever eat?
*I get a bad stomachache when I eat these. (And now garlic also makes me flare.) I thought it was just me, my mother, and my sister, but I recently read that onions and garlic share a compound called allicin. Some people online say they're allergic or intolerant to the compound, and I'm starting to think that may be behind the pains I get after accidentally eating some.
**I know people who are Andrew Zimmern clones but hate tomatoes or lima beans or some other food I love. We all have foods we don't like. It's a matter of taste. So go easy on a kid who swears five ways till Tuesday that he'll never, ever, not in a million years eat onions. Maybe his taste will change or maybe he'll be 29 and still picking the onions out of his salsa.