News That Makes You Go What?!
Two doses of crazy on this lovely Friday. Just for you.
Here's a brief description of each. Let's chat in the comments, mkay?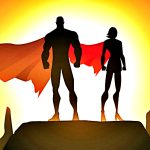 source
Botox for Babies
Well, technically 8-year-olds. Yep, a mother gave her young daughter botox and leg waxes to make her pageant-ready. Because, you know, she had too many wrinkles and garish leg hair. The girl's response to her transformation? She "looks way better, like, beautiful, pretty, like, all those kinds of nice words."
Because I'm sure she was none of those things before…
And now for the latest rich-dude-who-wants-to-exploit-women's-insecurities news: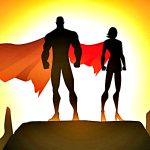 source
Get Wasted for Your Health
A bar in New York is selling beauty with its cocktails. Apparently you can order antioxidant- and nutrient-infused alcoholic drinks aimed at rejuvenating skin, evening your complexion, and otherwise make you more beautiful (and younger) than when you entered. Er, at least those are the claims. I wonder if the jet set crowd that frequents the place knows that the only thing alcohol will do for their skin is leave it parched and puffy.
But as a dermatologist mentioned in this article, it's possible the lack of results are masked by beer goggles.
Oh yeah, that's a big:
Alright, have at it in the comments. What's your take on these?