In Which I Start to Like Granola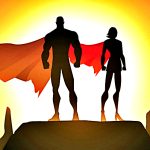 source
Let me preface this entire post by telling you I'm not a granola person. I don't buy it regularly. I never topped my oatmeal with it or ate it straight from the bag.
I think my dislike stems from a bad experience with super sweet granola. You know the kind that has as much sugar as a brownie but doesn't taste as good? Yeah, that.
So I would never have bought Love Grown Foods' granola at the store. Thankfully, they were kind enough to send* me a sampler package, which really works out for them since I'll be stocking up. Here's why…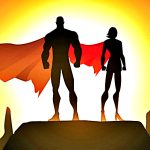 1. The granola is made with gluten-free oats and has a very short ingredients list. (Bonus: You can pronounce all of the words.)
2. They also don't have any refined sugar, high-fructose corn syrup, artificial flavors, or trans fats.
3. It's not too hard. Maybe it's because I spend the night clenching and grinding my teeth, but hard chunks of granola make my jaw tired. Lame, I know. These were crunchy but not TMJ-inducing hard.
4. So I didn't try this flavor. See, we were in the car and The Man was about to keel over from hunger, which would have been unfortunate considering he was driving. Still, we had to make it through D.C. before 4 p.m. (Anyone who lives in the area knows why.) Instead of stopping, I gave him a few packs of granola. And this was one of them.
He seemed to like the flavor, though I'm not sure he could taste anything in the 2.7 seconds it took him to devour the granola.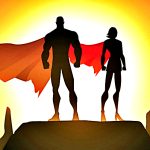 5. The Man went crazy over the Raisin Almond Crunch. Not that I didn't like it, but I'm not really a fan of foods with raisins—though I'd bet this would be good (and Raisin Bran–like) with milk.
Also, there's coconut. C'est tout.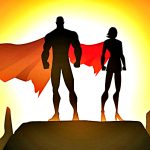 6. Cocoa Goodness. Do I really need to say more?
7. I've mentioned how my So Restrictive It Better Work Diet (SRIBWD for short) bans sugar. I broke that rule with this granola. It's made with agave nectar and honey, and I figured that if I were going to cheat, it might as well be with honey and agave instead of, say, an entire molten chocolate cake.
Here's the thing: When I'm flaring like crazy, I can't stand up without being in complete agony. Since The Man works during the day, and since I like to eat at least once a day, I need something I can grab fast. You know, for those times when my stomach eats itself and I transform into a cranky version of myself.
The granola was perfect for that, even if it did break the SRIBWD. I kept a bag beside me and if I was starving but flaring, I'd have some granola. I'm thinking of buying more for that purpose. (And, um, maybe because I like it.)
8. You can make this: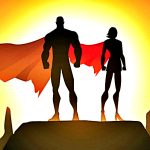 source
Did I make it? Of course not. I found this photo after The Man and I had polished off every bag.
Are you a fan of granola? What's your favorite kind? Also, anyone interested in a Love Grown Foods granola giveaway?

*I know what you're thinking: She's just giving this a good review because they sent it to her for free. I'd be thinking the same thing if this were your blog. I don't do many reviews of products I receive for free for this very reason. Know this: My reviews are 100 percent honest.