Grocery IQ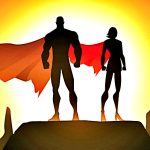 source
So The Man and I are on this insane schedule where we don't make it to bed until 1 a.m. It's not that I'm tired at night—I could go till 3, really—but mornings suck even more than normal.
I'm convinced I would be five times more productive if I woke up at 11 a.m. and went to bed at 3. The most annoying part about it is that I'm most awake between 9 p.m. and 1 a.m.
Thank goodness for weekends.
Anyway, I wanted to share a cool grocery app* with you. As you know, The Man does all of our grocery shopping. The app's particularly useful to us, but it'd be just as helpful for humans who can function on their own.
It's called Grocery IQ, and it's available on the iPhone/iPad and Android** phones. You can add foods to the list as you think of them or you can go online and add them at once.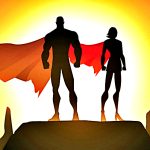 source
Why I like it
It divides your list into categories (produce, grains, etc.) so you can check all of your items off at once.
You can create multiple lists. For instance, if you get your produce at Whole Foods but dry goods at Trader Joe's or Costco, you can keep your lists separate.
You can add a quantity and descriptions, like "jar" or "box."
When you search for an item to add, suggestions automatically pop up.
When you check an item off of your list, it doesn't disappear forever. The app keeps your purchase history so you can re-add and item with one click.
You can share the list (obviously I share mine with The Man).
Things that sounds cool that I don't use
Apparently you can scan bar codes to automatically add products to your list.
Free coupons—I need to check this out.
Oh, and did I mention it's free?
How do you organize your grocery list? Or do you use one at all?
*The Man will want me to point out that he found the app, not me. Credit has been given where it's due.
**I always type this as Andriod. It's like my fingers are protesting the spelling of droid.