Winners! (And Whimsical Posters)
Well, I'm off work today. I'm spending it at the doctors because I'm a rock star like that.
But before that, I have good news: Since I have enough bumper stickers for everyone who commented on Monday's post, you all get one. *throws confetti*
I love all of your bumper stickers, though these were particularly funny:
Joanna Sutter: MVURAZ

Wei-Wei: DELUXE HUGS $2

Clarissa: I had a life but my job ate it.

And Ashley, whose cryptic saying had me confused for longer than I'll admit to you: CUGRB8
But wait, I was also giving away a poster. And random.org says that one goes to No. 19, UrbanSolstice.
So, everyone who commented, e-mail your address to me at tracey (at) notsuperhuman (dot) com. But, you know, without the parenthesis. I'll send you each a sticker. And UrbanSolstice, yours will come with a secret poster, too.
Also, before I go, I wanted to share a great find with you. I found these cool posters and figured you'd all love the food-inspired ones.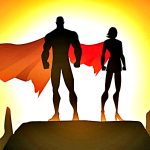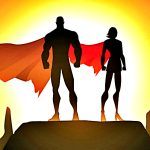 I'd frame one and hang it in the kitchen. (That is, if I actually hung stuff on my walls. When you move every year, that's just a waste of time.)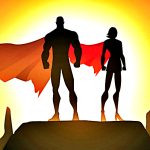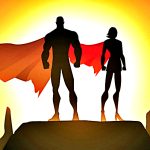 It's hard to see on that light background, but that's an
old-fashioned ice cream scoop.
Cute, right? You can pick your background color, too.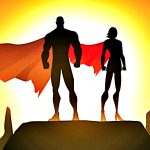 Very cute.
(Oh, and for writing- and reading-related ones, check out my writing blog.)
Which is your favorite?