Moving, Giant Burgers & A Winner
Right now I'm moving.
OK, to be honest, I'm sitting around as the pros move. If you've never hired movers let me tell you: It's the way to go. Best. Idea. Ever.
There are three things I want to tell you in this (short) post:
1. Someone made a 24-ounce burger. When I waitressed, my restaurant served a pound-and-a-half burger. That looks like a slider compared to this behemoth: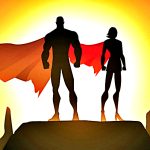 source
On that note, I'm never taking The Man to Long Island City because I know for a fact he'll want to order this and prove he's man enough by devouring the entire thing. And then I have to hear him whine about his stomach ache and heart palpitations.
2. The winner of the case of Cascade Ice is…
Oh, first, I wanted to tell you to have a good weekend.
And that I'll be unpacking all weekend.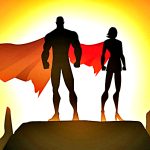 source
But why does the box have to gooooo?
And when I want to find that thing I put in a special box because I couldn't lose it, I'll be running around the house, razor in hand, opening every box in the place. You know it'll be in the last box I open.
So, yeah. And now for the winner!
Oh, I forgot to tell you: I live across the street from a Whole Foods.
There goes the budget.
I'm taking donations.
And now to what you really want to know (and possibly already do if you skipped my babbling). According to random.org, the winner of the Cascade Ice case is …
Number 10! That's Suzy Greer. Congratulations! E-mail me at tracey(at)notsuperhuman(dot)com and I'll make sure Cascade Ice knows where to send the goods.
Everyone else, thanks for entering and this is your consolation prize:
Q4U: What are you WINNING at?