How To Give Up Sugar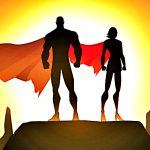 photo from we heart it
First, Happy Birthday to my sister, Jill!
Second, it's been over a month since I've eaten sugar.
Guys, this is a big deal. I'm a former sugar addict. I'm the girl who would go out to eat, skip dinner, and get a giant slice of chocolate cake for dessert. I'd choose a restaurant based on its dessert menu. I used to eat dessert after lunch and dinner. My favorite breakfast foods were loaded with sugar.
On days when I didn't eat dessert after lunch, I'd get a headache. I know, that's, like, step one in recognizing you have a problem but I had blinders on. All I saw were visions of apple turnovers and cupcakes and chocolate chip cookies and funfetti cake and…
You get the idea.
When I quit the white stuff with hopes of helping my fire feet, I thought I was going to die. I was pretty sure my incessant cravings and the head-splitting pain I felt were my body's way of telling me I would literally perish without a candy bar.
It didn't help that I gave up all sugar. Not just dessert. Why, yes, I do hate myself. Why do you ask?
So, yeah, it was hard. That first week was killer. But after that? It got much easier. When I caved and ate dessert, it was way too sweet to even come close to finishing. In the past, I would have inhaled an entire plate before The Man had a chance to take a bite.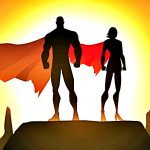 photo from we heart it
And now I'm going to blow your mind:
Right now, I have no desire for sweets. Fruit is about as sweet as I can handle.
No, I did not self-lobotomize. I just stopped craving it. The Man eats some chocolate or ice cream after dinner and I no longer want to club him and devour his dessert. It doesn't even entice me.
I now crave savory dishes all the time. It does sort of feel like I'm living someone else's life. (Maybe my mom's because she's always craved salty foods instead of sweet. I used to think she was a bit off her rocker. I get it now, though.)
The bottom line: If you want to give up sugar or just eat less, you can. You'll hate yourself in the beginning, but if you stick it out your tastes will change. I promise, it's possible.
Alright, how much sugar do you eat daily?