Kitchen Tool and Crazy Cute Squealing Puppy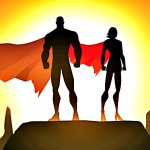 photo by thekitchendesigner.org
Don't even ask if that's my kitchen. I'll cry.
Apparently you guys aren't barefoot running fans. Point taken.
Also, some housekeeping: Apparently Akismet—the widget you use to weed out the spam—thinks I'm a spammer. (Free Viagra!) I'm not sure how that happened, but I've been unable to comment on a lot of your blogs recently. (Cialis! Viagra! Buy Free Meds Here!) Here's all you need to know:
I'm still reading your blogs. And I'm asking Akismet to take me off their hot list of spammers. So don't think I don't like you (as if you noticed); think Akismet doesn't like me.
That is all.
Also BUY PRESCRIPTION MEDS NOW!
Right, not sure why I'm considered a spammer.
On to my most recent obsession. Can you believe I made it to age 28 before I got one of these?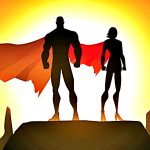 Pathetic or cheap? That's your call.
We got it at first to make squeezing lemons and limes for recipes that much easier. But then I got to thinking: I love water. I love citrus. I'd love citrus water all the time.
I've been cutting a lime in half then leaving it in the press all day. Whenever I fill my water, I squeeze in some lime. It doesn't help me drink more during the day because I already drink plenty. But it does make the water more fun.
People who suck at getting their eight-a-day (c'mon, fess up) might try this to get more.
And now a confession: I'm beat. I might be getting sick. I might be letting the past week's burning get to me. Either way, I'm ending this post without giving you much useful advice. For that, I'm sorry.
Let me make that up to you:
Don't just watch. Turn up the volume. This little pup lets out the most awwwwww-inducing squeals.
So you forgive me, yes? I mean, who can resist a teensy puppy yapping and rolling over and rubbing his eyes? NO ONE, THAT'S WHO.
And with that, I say Happy Weekend. May it be filled with cute baby animals.
What do you think is the hands-down most useful tool in your kitchen?