Foot Stickers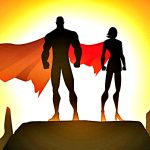 I have two bananas left and some butterscotch sauce, but only the very bottom of a jar of peanut butter. As I mentioned yesterday, using the crumbly peanut butter makes for a lumpy "butterfinger" sauce. So here's the deal:
You bring the peanut butter, I supply the rest. I'll even make butterfinger bananas for you. Deal?
Deal.
So, remember how I told you The Man got an iPad? Remember I said it's like his second wife that he loves just a little bit more than his first wife and that he takes everywhere with him? Well, one day I stole it and was browsing it because, frankly, it's awesome. And also I wanted to check out Project magazine, which is the first iPhone-only magazine.
(Side note: As a magazine writer I wanted to check out how they're transferred to an electronic version. I thought Popular Science did a great job and then I saw Project. Holy interactive, Batman. That magazine is crazy cool and probably requires 2 gazillion employees to produce, including photographers and videographers and tech geniuses whose titles I can't even name because I have no idea what kind of person is able to do things like make video appear within a pop-out to an article.)
Anyhow, I was browsing the magazine when I came across this: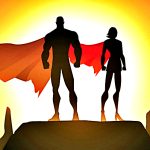 It's still in the concept stage, but that, dear readers, is a Dutch product designer's answer to the barefoot running craze. The foot stickers aim to cover the most sensitive parts of the foot without changing a person's gait. (No word at this stage how they'll stick on or hold up to something like, say, trail running.)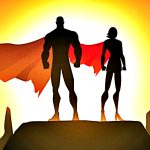 What that means: You can run, hike, and do whatever else you want barefoot without getting cuts, scrapes or—if you live in a city—tetanus.* Some of the designs have some traction, so I imagine they'd be a good way to solve the sweaty-feet-on-slippery-yoga-mat problem.
As for the connection to Nike? As far as I can tell, the designer created these as an "independent graduation product" for Nike Europe, whatever that means. Bottom line: No, you cannot buy these**, but it's cool to think where the barefoot trend may be headed.
You know I wouldn't wear them (oh feet, how I love thee) but would any of you?
* On second thought, your chances of getting tetanus while wearing these in the city are equivalent to your chances of getting tetanus from jumping in the Hudson.
** But for fun, let's see how many skimmers*** are ready to purchase.
*** No offense, skimmers. I'm busy, too. But you skim, you lose today.