Dear Teen Tracey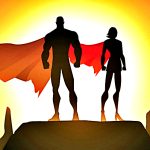 photo from we heart it
Hi, it's me. You know, future Tracey. So, I'm 28 years old and married and have a steady job. Score one for your 10-year plan.
Listen, Teen Tracey. Seriously, put down that book and listen. There are some things I thought you should know before you go and grow up.
Print out this list. (Because you don't need to waste an hour battling your dial-up Internet just to re-read this e-mail.) Tack it over your desk even though you think it will mess up the look of your room. Get over it. You have a framed photo of Matt Damon on your bureau—that is messing up the look of your room.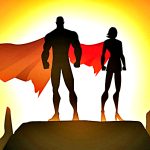 photo by paul bence
1. Stop studying so much. I know you're a perfectionist and cry yourself to sleep every time you get a grade lower than an A, but life's more than perfect scores. Enjoy your high school years. You're only a teen once so live it up. Explore the world. Go for a hike. Also, you will never, ever use trigonometry.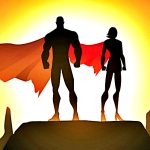 photo by mare.bowe
2. Let it go. You know that thing at school that you-know-who did and OMG YOU CAN'T BELIEVE IT AND YOUR LIFE IS RUINED? Well, it's not. You'll get over it. And, truthfully, you won't even remember it 10 years from now. Promise.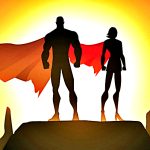 photo by we heart it
3. Embrace your glasses. Frames do not make you an automatic dork. Give your eyes a breather once in a while. (And for goodness' sake, switch to a pair of clean contacts!) But do everyone a favor and opt for the thinnest lenses money can buy, four eyes.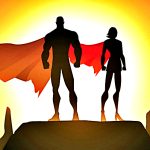 photo by we heart it
4. Write. Remember how you started that novel but stopped 20 thousand words in when you realized you were only 16 and no one writes novels at 16? Well, they do. So don't give up. All of that writing is what the publishing biz calls practice. And you know what practice makes…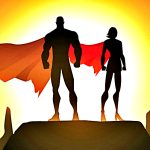 photo by we heart it
5. Appreciate your body. Dude, you don't know how good you've got it. I won't scare you with the facts of how your body will work in the future, but use that body for all it's worth. Walk everywhere. Run. Stand for hours just because. Don't spend a moment lolling around; make the most of each second.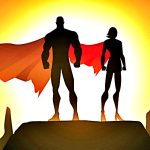 photo from we heart it
6. Teachers are people, too. Get this: I know some teachers now and they're totally cool and definitely not out to get you. Sometimes they dread going to work just as much as you dread school. And vacation? They're just as excited as you are. So the ones that suck—and I think we both know who I'm thinking of here—they're not attacking you, personally.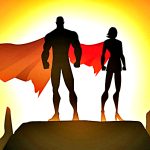 photo from we heart it
7. Give yourself a break for never remembering birthdays. In the future, there's this thing called Facebook (it's an online place where your friends update you on what they're doing at any point in the day and you read it and make comments like "I love pizza too," and somehow, someway it's useful and not completely stupid) that reminds you when friends have a birthday.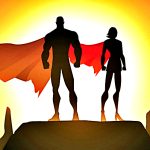 photo from we heart it
8. You're fine. You know how you worry so much about how you look and whether you're going to ace that test and if you'll be the loser eating alone in the bathroom and WHY, OH WHY everyone in your western civ class knows each other EXCEPT FOR YOU!? It gets better. People really aren't paying attention to how you look or what you wear. They couldn't care less whether you know that band or if you're allowed to see R-rated movies yet. (I know you're not.) They're much too fascinated by themselves to really pay that much attention to you.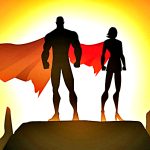 photo by d. sharon pruitt
9. Learn to cook. I know Mom still makes dinner and that's all well and good. But when you finally live on your own (you had your own apartment with a queen bed, which was pure awesome, by the way) you'll want to eat more than pasta and grilled cheese. Besides, cooking is fun. It opens your mind to new flavors and foods. Learn it now and be a pro by the time you're flying solo.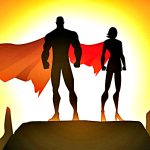 photo from we heart it
10. Chill out. You know as well as I do that you're one huge ball of stress. You're one group project away from an aneurism. Do your best, don't give up, but pull your head out of your books once in a while. There's a lot going on out there. Enjoy it while you can.
That's it. That's what you need to know.
Love,
Tracey
P.S. My cell phone is more powerful than your current computer.
AND NOW!
Some of you decided to write letters to your teen selves, too. I'm so excited to read these. Check out these letters from the future.
Katie at Peace Be Me posted Dear Self, Then and Now, a post to her past and present self
Teresa at Teresa Tastes & Travels posted Dear Teen Teresa
Shannon at Freshman Year of Life posted Dear Teen Shannon
Maria at Done Dieting posted A Letter to Teen Me
If you blog about it, let me know and I'll post a link to your story. If you'd like to write one but don't have a blog, no worries. Leave it in the comments here!