Chai This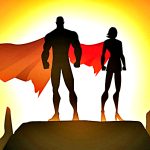 It's Monday!
Does that make anyone else severely depressed? I feel like screaming, "I NEED ONE MORE DAY!!" Two exclamation points. That's how strongly I feel about it.
The good news: I felt much better this weekend than I have in weeks. I actually helped The Man put away laundry and tidy up the house, which is a huge improvement from me sitting on the couch for six hours while my feet burned.
So what if I feel loopy 87 percent of the time. I think being a space cadet is worth it. (I'll just pretend I'm blonde.*)
In other news: I made a homemade iced chai tea. It rocked.
I think I've made my love for tea pretty clear. (In case you missed it, I did a huge post about tea. I would call it awesome if I didn't overuse that word. Oh heck, it's awesome.)
However, I'm not a huge fan of hot chai. Something about the spices in warm water gives me a headache. No joke. I do like iced chai, though. I don't drink it often. But The Man? The Man would live off iced chai if I let him. (I don't, because that's not a well-rounded diet, you know.) When Tipu's sent me a pack of free instant chai mix, I knew the best taste tester would be The Man.
Tipu's chai is sugar-free, gluten-free, vegan, made without chemicals or preservatives, and comes from organic tea and spices. Whew.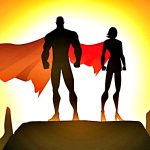 First, I heated up the milk. I microwaved it but the patient among you can do it on the stovetop if you want. Next, I whisked in the packet of chai. I only had a little sleeve of it, so I used the whole thing. I think if you're using the full-size bag you'll do a tablespoon or two. (I suggest reading the instructions.)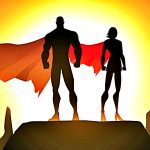 I set this in the fridge to cool, then poured it into a tall glass with ice. The stuff is unsweetened, so add your own sweetener. I added stevia, which worked well. DO NOT try to drink this without sweetener unless you're crazy hard core. Trust me on that, OK?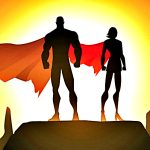 Yes, we do own a plastic Starbucks cup. Don't judge until you've experienced how convenient it is. And also, it doesn't sweat.
The Man loved it. It's heavy on the spices (more so than any chai I've ever tasted) and almost peppery. Of course, it's not the same as having a barista mix up a batch in a cup that has your name on it (!!!). But then again, there aren't many experiences like seeing your name in black marker.
Next time, we're totally making this chai-tini. Holy yum.
Anyone else a chai fan? How do you drink it: hot, cold, with milk, or straight up?
Oh, and if you do like chai, Tipu's is having a holiday sale from Dec. 6 to 12, where everything is 15 percent off.
*Just kidding, blondes out there. Seeing as that was a low blow, go ahead and make an Italian joke.