I've Been Busy
So here I am. One year later.
Here's the good thing about having a blog: When I look back over the year it's really easy to pinpoint exactly what I was doing. It makes me wish I blogged when I was twelve. (Because, really, what was that year like?)
So I started this blog because my knees gave out a couple times over the years and I figured, hey, there must be some other people out there who are also young but cursed with 80-year-old knees.
I heard blogs should enter the community with a bang, and while I thought an inaugural 21-gun salute would be nice, I had trouble arranging it. Instead, I let a doctor stab me in the knee 21 times, which was just about as pleasant as it sounds. (It's painful, I promise, but it's not that bad. Worse: the humiliation that comes from using a wheelchair in the airport because your knees can't take the long terminals.)
Next up: The annual move. You see, I have moved every single year since graduating college in 2004. It's like a ritual I commemorate by whining, wandering around the house aimlessly and complaining that we have too much junk and not enough space.
In January I lamented my freezing feet, which is, for obvious reasons, laughable now. (Equally as laughable: I now own four pairs of those socks with no prospects of ever wearing socks again.) I also unknowingly hinted at what I think is an early sign of EM when I mentioned my hot, burning knees. Yet another reason I love my blog: It remembers my medical history better than I can.
Back at the gym, I tried this NFL player's squat and totally impressed some random woman who in turn totally made my week. (Can you tell I'm still giddy?)
And then we got snowed in and the state of Virginia shut down and the world was ending and the grocery stores were mobbed and we were going to starve and oh my goodness it was snowing again!
Oh, and a cute puppy and hysterical monkey happened.
Ahem, so February was cool.
In March, I learned some hard facts about gym life (I'm still scarred by No. 10), had some cool/not cool things happen (including a really painful toenail incident), and got hooked on The Biggest Loser even though I object to the never-ending product placements.
(On a side note: I'm currently chewing Extra Sugar Free Gum. It's a great way to keep my mouth busy when I want to dive into that hunk of chocolate cake.)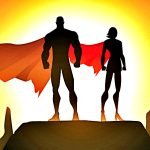 And, after months of biting our nails and vomiting anxiety all over our nice white carpet, The Man got a job.
Come spring, I fought killer allergies (Tracey: 0, Allergies: 10), which incidentally look a lot like Gremlins. I also gave you my all-time best massage tips because I apparently had a crick in my back then, too. Some things never change.
Lots of other things happened, like:
I shared my vinegar addiction with you and revealed the best vinegar ever. Which reminds me, I need to buy more fig balsamic.

I turned 28 and my sister actually came to visit me in Virginia for the first time. Too bad the weather wasn't nice, what with Hell freezing over and all of those pigs flying around.

I stole some memos from gym management and let's just say I agree with them 100 percent. Spot on, folks.
And, oh look, I was getting massive headaches back then, too. What fun! Which is why I wrote about the 10 best ways to get rid of a headache.
Then I delivered my manifesto on some overrated and underrated things, which obviously include onions because onions make life worse. And found out that, like my knees, my left foot hates me. And I may have gone completely overboard with my addiction to Lost. Don't judge.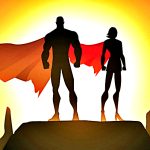 The Man and I kicked off June with a bang, touring wineries in Charlottesville. I then revealed the secrets of being a writer, but shhh that's between us.
I also was tired. Very, very tired.
Not much has changed. Finally, I told you the story about how The Man and I met, which is really the story about how I pursued The Man, got rejected, then got asked out. It's a heartwarming tale for any single girl.
We celebrated our four-year anniversary. We're old.
So July, huh? Um, cute puppy, silly monkeys, and The Man during puberty. Go git 'em. Right, and I also became officially ancient when AARP sent me my card. Sigh. And I got all mushy-gushy about you.
Aw, how sweet.
Speaking of sweet, there was this thing about that drug Sugar and some info on high-fructose corn syrup. I may have used the words unicorn and lard in the same post.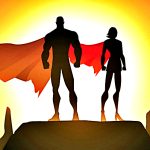 Which brings me to September, in which I reveal my the fact that my feet burn nonstop like someone threw molten lava on them. Yippee!
To which I said: I'm tired.
And that, my friends, is it. 365 days in a walnut shell.
Oh, and about that contest. You can still enter—just leave a comment on this post (or on the original post) asking me any question you like. You can enter twice if you want. Or 12 times, I really don't care. As long as there's a comment with your name and a question, you're in.