Tracey's Falling Apart: Part 3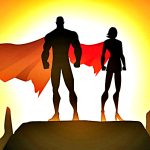 photo by heal and inspire
Yesterday I told you some backstory about my condition. Today, the name: erythromelalgia.
So far, the hardest part of having erythromelalgia was the diagnosis. I suspected I had the disease. It's very rare and under-diagnosed, but my symptoms fit perfectly and I did a lot of googling. Still, it wasn't real since a doctor hadn't diagnosed me.
When I went to the vascular surgeon, I wanted answers. I wanted to know why this was happening, why now, and what I could do to get my life back. Here's what he said:
Yup, you have erythromelalgia. There's really nothing you can do. Just try to avoid anything that makes your feet flare up.
And he headed toward the door. It took all my strength not to cry in front of him. I made it out of the office, to the car, and through a traffic light before that started.
No cure. No treatment. No answers.
To avoid triggers, I'd have to avoid air over 68 degrees, standing, sitting with my feet on the ground, walking, running, and anything else that involves getting off my couch and lowering my legs.
I was—am—crushed.
I've made a lot of modifications. At work, I slip off my shoes and put my feet up under my desk.
At home I keep my feet raised on the couch (putting them on the floor lets blood rush to them). I sit on the counter to make dinner, and The Man takes over when I start to burn. I sleep with a fan on my feet at night, covers only to my ankles. My house stays air conditioned to 68 degrees or lower.
I rush to the couch to elevate after a particularly burn-inducing activity—like showering, washing my face, or standing in the kitchen.
I've stopped wearing closed-toed shoes and socks. And as you've probably noticed on the blog recently, I've stopped going to the gym. It's been four months since I last worked out. And it burned. (Incidentally, it's also been months since I walked more than a block or stood for longer than five minutes.)
I know this post is so completely at odds with what my blog is all about. It's fun. It's goofy. It's positive. And yet this is ridiculously depressing.
Next week, I'll return to normal posting. I'll probably mention my EM on here, but I'll leave the depressing stuff with The Man.
In the meantime, are there any questions you have about my condition that I can answer in an upcoming post?