A Cure For What Ails You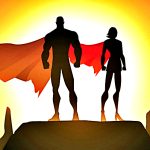 Are you exhausted? Feeling sluggish and lackluster? Having a hard time keeping droopy eyelids open? You may be suffering from sleepiness.
Sleepiness is emotional: Confusion. Disorientation. Lack of interest.
It's physical, too: Yawning. Snoring. Spontaneous unconsciousness.
Sugar can help. Sugar is a natural medication that treats the emotional and physical symptoms of sleepiness.
Tell your doctor right away if your sleepiness worsens or you suddenly go blind. These may be signs of a serious problem. Stop taking Sugar if you have unusual changes in mood or behavior, such as euphoria or hyperactivity followed by crankiness and mind-blowing withdrawl. Sugar is not non-habit-forming.
Side effects are mild and may include dizziness, headache, nausea, weight gain, attentiveness, drowsiness, cavities, heart palpitations, hand tremors, procrastination, and the unexplainable ability to bounce off walls.
Sugar is not for everyone. People taking MAOI inhibitors, NSAIDs, statins, and/or Tylenol should not eat sugar. Do not take Sugar if you operate heavy machinery, such as a car, laptop, or cell phone. If you are pregnant or nursing, or hope some time in the next 30 years to become pregnant or to nurse, do not eat sugar; it may turn your baby into a gremlin.
Do not take sugar if you sleep more than eight hours a day or fewer than seven hours. Do not take sugar after 9 p.m. as this may interfere with sleep patterns. Sugar may cause you to eat everything in your kitchen, including that old stale cereal you almost forgot about. Sugar is not for children under 12 as it may interfere with nap time and quiet time. Children under 12 who eat sugar may sprout wings and rapidly fly around the room like bats.
Ask your doctor if Sugar is right for you.
Because you don't have to be sleepy anymore.