Things Google Says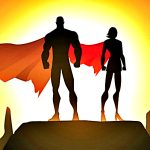 photo by salim virji
Monkeys these days, drinking soda, watching TV. Sheesh.
So, as you all know, the greatest thing about writing a blog is reading the keywords that sent people to your site.
I'm happy to report that the No. 1 word that brought people to my site is Lost. I'm not sure, but it might have been the dozen of posts that mentioned Lost. Or my kind of severe obsession with the show.
Then there are the usual suspects—every variation of I'm (not) Superhuman you can think of plus some HELP MY KNEE HURTS AND I CAN'T TAKE IT ANYMORE!!! from poor souls who also have knee pain or want to get PRP. I think those people found what they were looking for.
But what about the others? Do they deserve to search Google, click all the way on over to my blog, and leave empty handed? Not if I have something to say about it.
All you people who went on a search spree and didn't find what you were looking for, I'm going to respond to your search queries now. Because I'm nice like that and I want you to visit. (But not you, snot man. That's a little creepy.)
All the women at my gym check me out.
Aren't you lucky, you stud, you.
Eating ginger for runner's knee
I wish. I feel your desperation. It's kind of like when I googled "magic cures for knee pain." I hate to be the bearer of bad news, but nope.
Happy birthday I don't have a gift.
That's OK, I'll still like you. Just put some cash in a card and we'll call it even.
Another way to say don't worry be happy
Chill, mon.
How come I don't sweat when it's hot outside?
Because you're indoors next to the air conditioner. Hardee har har.
How to tell your boyfriend he is eating too fast?
Slow down.
Is it possible for snots to come out your eye sockets when blowing your nose?
I'm not even going to go there. Call a doctor.
How to tell the brain I'm not hungry?
I'd try, "Heya brain. What's up? Not much here man. So I'm totally not hungry or anything. Might as well forget about lunch. Ya know, because I'm so not hungry."
How to trick the brain to think you eat more then you actually did?
Hm, I'm guessing the tip from above didn't work? OK, well start by piling a load of food in front of you. I'm talking pizza, burgers—the works. Then take a few bites of salad. Shut your eyes. Then quickly remove the rest of the food. (I realize this may be tricky with closed eyes, but do the best you can.) Now, open. See brain? No food. It helps if you say that out loud. Oh, and don't forget to close with, "I ate it all myself!"
Monkey watching too much TV
OK, fine maybe he is. But what's it to ya? He's just a monkey. Let him have some fun already.
Turkish bath massage buttocks
Sounds like the stuff nightmares are made of. Unless, of course, you're searching for a Turkish bath that does butt massages in which case I'll save you some trouble: This site is going to be no help to you whatsoever.
I am so stressed that I feel like punching something.
Ah, don't we all? But then you end up still stressed with another thing to worry about: a broken or at least severely scraped-up fist. Just go eat some ice cream, friend.
I don't like fennel.
OK. I don't like onions.
Gremlin with lipstick.
I think you're looking for this. You're welcome.