I'm Not That Old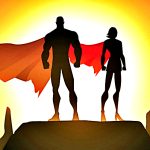 photo by daskar
Hello, hello.
First off, let me just say that in yesterday's post I wasn't trying to say all men are impulsive junk-buyers at the grocery store. As Scott pointed out, some do quite well thank you very much. Just not mine. Mkay?
Another thing you should know is that yesterday I lunched with two bloggers who are just as sweet in real life as they are on their blogs. Maybe nicer, really. Ameena flew to DC all the way from LA just to see me and Estela. Isn't that wonderful? Don't try to tell me she was in town for her husband's work conference. I don't want to hear it. She came to see us and that's that.
Moving on.
I know I've mentioned on this blog before (like, here) that I'm like a 28-year-old girl stuck in an 85-year-old body. Scratch that. I know some 80-something-year-old women whose knees are more functional than mine. So, yeah, I'm like even older than that.
But this is taking it too far: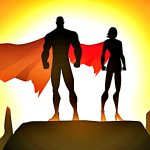 Yes, I deleted some info. You never know who might want to activate my card and start getting freaking awesometastic discounts all over.
Listen, AARP, I may be old in the knees but I'm not that old. Can't you guys take a joke? So serious over there.
I will be shredding this. Please send another when I start calling 40-year-olds little punks. Or when I start clipping stories out of the newspaper for friends, family, and friends of family because I think they'll find them relevant. (Like that article about a moose that made friends with some townspeople and was elected their mayor. Or was that an ad? Doesn't matter! I'm old!)
Then, and only then, send me my card.
Um, anyone else get their AARP card a little too soon? No? Then what do you think will make you old enough to deserve one?