The Secret to Green Cleaning on the Cheap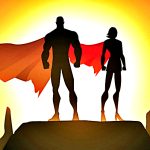 While we're on the subject of cleaning, may I direct your attention to the bestest (don't doubt that word) green cleaning product of life? Shaklee's Basic H2 Organic Super Cleaning Concentrate. I discovered this over a year ago when I was sick of spending boatloads of money on chemical-free cleaners* that I went through faster than chocolate chips. (For real.)
I bought the concentrate and three bottles—one for general cleaning, one for windows, and one for tough grease. Varying amounts of the concentrated liquid gets mixed with water in each bottle, 1 1/2 for the degreaser, 1/4 teaspoon for general cleaning, and only two drops for window cleaning.
I'll tell you what:
It works.
It lasts. Forever.
As in I still have more than half the bottle of the concentrate left after more than a year. And I clean a lot.
Sorry, I don't sell Shaklee**, though I'd like to meet someone who does. I just bought mine from the Web site. You should, too.
Do it now. I'll wait. Go ahead.
Welcome back. You'll be glad you got them. And now you can save your money for fun things, like new jeans. Or shoes. Or both.
Have you ever tried Shaklee cleaning products? Do you use green cleaners?
*I'm not all-green when it comes to cleaning. I still clean my counters with antibacterial spray after I've cut up raw chicken. It's the germaphobe in me.
**And no, nosy FCC, I didn't get this for free. I used my hard-earned cash on this sucker.