So, My Left Foot Hates Me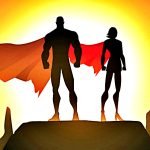 photo by emanuela franchini
Searching for foot photos was possibly the most disturbing thing I've done all day. Fetishist I am not.
Yesterday, The Man's heart sent him a nice but stern letter. I understand that the heart's the heart, and everything about it is all lovey-dovey. But you know what? My body could learn a thing or two from it. Case in point, the nasty letter I received from my foot a couple weeks ago:
Dear Girl Up There,

Ha ha ha ha ha ha.

See ya,
Your Left Foot
Naturally, I had to respond to find out what was so funny. And here's the letter I received today:
Dear Girl Up There,

I was just laughing at how pathetic you are. So pathetic. Righty here was telling me about the Achilles tendonitis he gave you a few months ago. How's that rehab going for you? Bwahahaha. I guess you've noticed, but I've decided to hurt you, too. What? You think only Knees want to be featured on your blog? That they're the only body part that deserves to be coddled and fawned over day in and day out? You think I'll just put myself up on a chair and let you get away with that? Ha! You're even dumber than I thought!

No way, lady. From now on, I deserve attention, too. So I see your knee pain and Achilles tendonitis and I raise you plantar fasciitis. Take that! See how you like it when your arch aches and your heel feels bruised.

I hope your suffering teaches you to appreciate me. Don't ever take me for granted again.

See ya,
Your Left Foot
So, yeah, that about sums it up. And the podiatrist confirmed today: My left foot has plantar fasciitis. As soon as she flexed my foot and saw the bulging tendon, she knew the cause. She thinks I got it from building up my scrawny calf muscles. The result was tightening of the Achilles tendon and tension in the plantar fasciitis. Sweet. So now in addition to physical therapy for my knees and Achilles tendonitis in my right foot, I'll be doing exercises for this. I might be at the gym for two hours a day.
Don't tell my left foot, but there's some good news. I have a very mild case of plantar fasciitis. (I don't even feel extra pain when I step out of bed in the morning, a telltale sign of plantar fasciitis.) So, um, yay for positives!
Anyone else had this injury? How long was your recovery? Anyone else have a body that loves getting injured? If not, how do you prevent?