Vinegar Addiction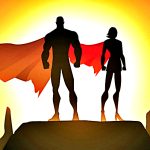 photo by marxfoods
When I first started forcing urging The Man to eat healthy, salad dressing was a major issue. He was used to eating the great whites: Caesar, creamy Italian, and ranch. It took years for him to agree to homemade dressing, possibly because he really liked the bottled stuff but more likely because he was rebelling.
(He likes to take a stand against total healthification—yes, I just made up that word—by eating foods he knows are bad for the sole purpose of annoying me. Hence the hot dogs in our fridge. And the mystery meat marketed as pulled pork. Don't even get me started on that one…)
As you may have learned, I'm a super picky eater so it's almost impossible to find a bottled dressing I like. Instead, I make my own. Over the past year of making salad dressing for myself and The Man, I've realized I'm addicted to vinegar. I even bought a few flavored vinegars last summer while on vacation in Cape Cod. A tiny shop in Chatham sells enough oil and vinegar to keep you busy for hours, and I walked away with amazing basil oil, hot pepper oil and two new vinegars: coconut and fig balsamic. (The shop has a Web site, so go crazy.)
I started to wonder whether all that vinegar's good for my health. Sure, I've heard about crazy celebs taking vinegar shots to lose weight (because, you know, that's a great long-term weight loss plan) but research on vinegar's actual health benefits seemed slim. I did more digging but came to the same conclusion: Vinegar may be good, but I think science is a long way from giving a final answer.
Here's what I found: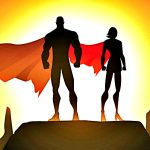 photo by brianbald
Apple cider vinegar may lower blood glucose levels in people with diabetes. There's more research on the vinegar-diabetes link than other health effects, but it's still not an actual treatment for the disease.
Vinegar may lower cholesterol and blood pressure. (At least in mice)
Vinegar may lower blood pressure in humans, but the study that suggests this is kind of a joke. The researchers found an association between eating oil and vinegar dressing on salads and a lower rate of heart disease than people who used other dressings. I think it's more likely oil and vinegar users have other healthy habits than their creamy peppercorn peers.
It might kill cancer cells thanks to its polyphenols, but studies on this are mixed and not conclusive.
Vinegar might aid weight loss, possibly by making people feel more full and satisfied.
I like to dress my salads in a straight oil-and-vinegar mix—red wine, balsamic, apple cider, it doesn't really matter—but The Man needs an add-in. So here are two of my favorite homemade dressing recipes. (Adjust the oil-to-vinegar ratio as you like. And feel free to use more or less mustard, depending on your desired consistency. I usually add even more vinegar to my portion to thin it out. The Man gets his thicker because he hates his dressing too acidic). If you want another, my friend Joy recently posted a great hummus dressing on her site.
Balsamic Honey Mustard
1 Tablespoon olive oil
2 Tablespoons balsamic vinegar
½ Tablespoon Inglehoffer Sweet Honey Mustard (you can use your own brand, but I like this one because it's not overly sweet and it's much thicker than those in squirt bottles)
Mix the balsamic and honey mustard in a bowl until combined. Add the oil gradually, stirring as you go. I love this over a salad with strawberries, blueberries, or pears.
Red Wine Dijon
1 Tablespoon olive oil
2 Tablespoons red wine vinegar
½ Tablespoon Dijon mustard
Mix the red wine vinegar and Dijon mustard in a bowl. Add the oil gradually, stirring as you go. This goes well with a salad of crisp veggies like radishes, carrots, asparagus, and tomatoes.
What's your favorite use for vinegar? What is your favorite kind?