Sincerely, Gym Management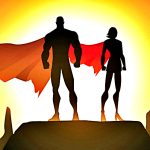 photo by roberto rizzato
Yes, she really wore this much makeup. No, I'm not kidding.
Dear Woman with Too Much Makeup,
We can tell you've never experienced a gym before, so we'd like to bring something to your attention: You must share the machines. Management has checked the books and discovered that other members do in fact pay to use the gym, too. Frankly, we are as shocked as you are. Thus, going forth, you will not be allowed to dump all of your gear onto the leg press machine and walk away for five minutes. Unfortunately, unlike middle school, there is no calling fives at the gym. Or really anywhere else in life. Other members deem it unacceptable to wait for 15 minutes as you wander the gym, relax on the machine, and crank out a single set before repeating the entire process on another machine. We're sorry for the inconvenience this may cause you.
Kindly,
Gym Management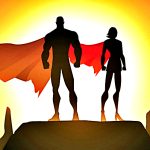 photo by archangelus gabriel
Dude, you think that girl wants to use this machine we're talking on?
Nahh, she just loves your short shorts.
Dear Chatty Men,
While Management believes socialization builds fruitful gym relationships, we discourage chitchatting while resting on a machine. While your banter may be enjoyable, other members have expressed concern about your occupying the machines solely for conversation—not for strength training. In the future, step away from the machines and continue your conversation in the conveniently located chairs near the weight room.
Kindly,
Gym Management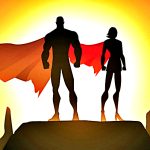 photo by lululemon athletica
Psst…We're going to stay tight. Love, your hamstrings.
Dear Hamstrings,
A certain gimpy member has brought to our attention your stubbornness. It is our understanding that you are staying purposefully tight to spite said member. She appreciates the fact that you actually work. (Unlike other body parts we will not name. Knees.) However, she would appreciate it if you'd loosen after 20 minutes of stretching. Soreness is not becoming. Consider this your final warning: Cut. It. Out.
Kindly,
Gym Management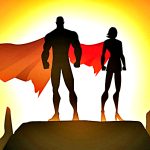 photo by canon in 2d
To answer your question, of course I can do that. Psht.
Dear Yoga Class,
Management applauds your motivation. However, we've been noticing lately how crowded the room has become. Certain members have expressed interest in starting up yoga again, but they're concerned the jam-packed room may not allow for the attention to injury they require. May we suggest a 6 p.m. power spinning class instead? It's similar to yoga in that there's an instructor. Or how about hip hop aerobics? Like yoga, there is an A in the name. It also uses music, which yoga has, too. In closing, get the heck out of that yoga studio. Ahem.
Kindly,
Gym Management