No Way
Can you believe that this: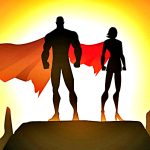 Is 28 today?
Me neither. I'm celebrating today (you know, by going to work all day and fun stuff like that) but I'll be back (and older and wiser) tomorrow.
While I'm off partying like it's 1982 over in cubicle 10, entertain yourselves:
These tips for going local on a budget are particularly useful since The Man and I are vowing to spend less.
Just in time for summer, a seriously simple guide to cutting a mango without wasting most of the flesh. Not that I do that or anything.
We're back to not stretching, at least before workouts. I'm assuming a post-workout stretch is still a-OK. At least until the next study comes out.
Britney Spears has been turned into an airbrushed Barbie, and her "before" isn't that bad. But that airbrushing was totally, 100 percent, absolutely, without a doubt necessary.
Disappointed you didn't make the team, get the guy, win the bet, or whatever else it is that makes you curl up in the fetal position and suck on a chocolate bar? Here are seven surprisingly helpful tips for getting over it.
Which story do you find most interesting? And are you with me: The Briney Spears ad is unnecessarily photoshopped?