Cool/Not Cool
I'm going to be honest: I'm exhausted. And yes I understand I say that way too often. Take it up with my body. It's the one that needs 10 hours of sleep to feel even mildly coherent.
I didn't get much sleep last night. It was one of those nights where I tossed and turned and laid awake into the wee hours. (As an aside, this is the only instance I'm happy to be too blind to see the clock. Staring at the numbers and willing them to change is so third grade for me.) When I finally did fall asleep, it was one of those lightly dozing kind of rests where you wake up every so often to whatever noise is outside (ahem, pointless motorcycles that had to rev their engines over and over and over and over throughout the night).
So, yeah, it was cool that I got to bed at all. But very not cool that I awoke about a gazillion times during the night—and am still exhausted all day. Let's go with that. Here are some other cool and really not cool things about my day: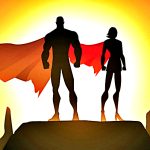 photo by ken mccown
Cool: Showering. I think most people I interact with during the day would agree it makes working together much more pleasant. I'd agree.
Not cool: Stubbing my toe so hard on the metal ledge of my shower that it rips out my toenail from the root. Pain, pain, pain, pain. And more pain. I had a sliver of toenail removed in December because it was ingrown (did I mention I stub my toes a lot?) and just as the nail was starting to grow back I go and rip it right out. Oh the pain.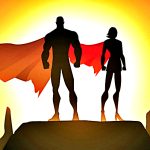 photo by soartsyithurts
Cool: Knocking out a ton of writing at work. I desperately don't want to bring work home this weekend, so I'm trying to bust out all of my articles this week. So far so good.
Not cool: Um, nothing. I like checking things off my to-do list. (And yeah I added this to the list because after the toenail incident I need a "cool" item that doesn't come with a "not cool.")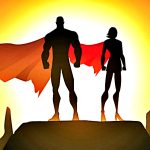 photo by i are rowell
Cool: Getting Everyday Food magazine in the mail today. Honey-ricotta turnovers, I'll be dreaming of you tonight.
Not cool: Reading Everyday Food when you're starving and have no food in the fridge or cupboard. Forget you, honey-ricotta turnovers. Hello canned soup. Sigh.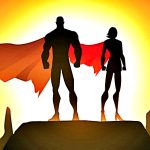 photo by alyssa l. miller
Not cool: The nonstop rain is making me feel like little knee elves are chiseling away the underside of my kneecap little by little. Ouch! One of them just got out the jackhammer and is letting it rip!
Cool: At least it's not snowing. 'Nuf said.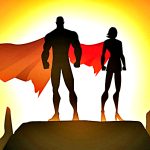 photo from john griffiths
Cool: 24. Jack Bauer is cooler than cool. (And for any 24 fans, here's my favorite Jack Bauerism: The only reason you're conscious right now is because Jack Bauer doesn't want to carry you.)
Not cool: Waiting another week to find out if a major character dies (please let it be Freddie Prince Jr.) and whether New York City explodes. That last one was a joke—Jack Bauer always saves the day.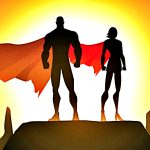 photo by sifu renka
Yup, I realize this is the only somewhat cheery or colorful photo on this post. I must be melancholy.
Cool: Discovering banana bread mix in my cupboard and whipping up a batch.
Not cool: Forgetting the eggs.
Cool: Hey, vegan box mix banana bread is pretty good. Go me.
And on that note, I'm off to have a cool Tuesday. I hope.